Welcome to PocketMonsters.net
PocketMonsters.net
is a fansite dedicated to all things Pokémon (ポケモン) and Pocket Monsters (ポケットモンスター). We are the premier site for news and information about all aspects of the franchise from around the world. We cover the
Anime
,
indexing the music
, the
Trading Card Game
, the
Games
, the
variety shows
, have a
large imageboard
,
forum
and much more.
Follow us on Twitter
and
Subscribe to our RSS Feed
for the latest updates!
Latest News

08 Dec
07 Dec
04 Dec
02 Dec
30 Nov
Upcoming Episodes
New titles are revealed in various publications such as: TV guides, childrens' magazines, anime magazines, promotional posters and videos, official websites and official television programs. Titles and their translations are added to our
episode guide
and the chart below when the titles are revealed.
Dec 08

The
Pokémon Hub
,
an officially licensed Pokémon merchandise store
, has reopened at a new location in Hong Kong on December 8th, 2018. It is now located on Level 12, shop10-11, Langham Place Mall, 8 Argyle St, Mong Kok and it is open daily from 11:00AM until 11:00 PM.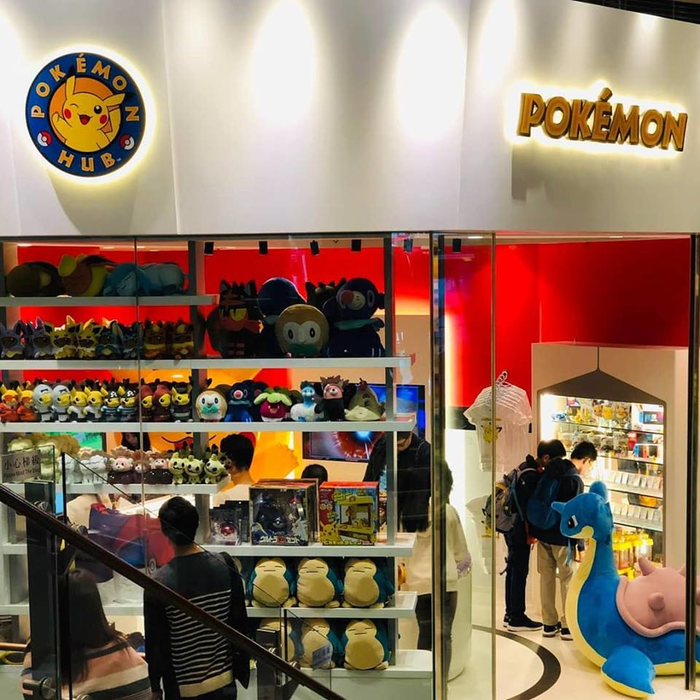 Source:
https://www.facebook.com/pokemonhubhk/

Article edited on 2018-12-08 11:58:08 by Sunain
Dec 07
Today, The Pokémon Company International revealed a new expansion coming to the Pokémon Trading Card Game,
Sun and Moon Team Up
, which will deliver the highly anticipated TAG TEAM Pokémon-GX cards featuring paired-up and powered-up Pokémon.
High resolution artwork from the press release has been added to an Imageboard thread
.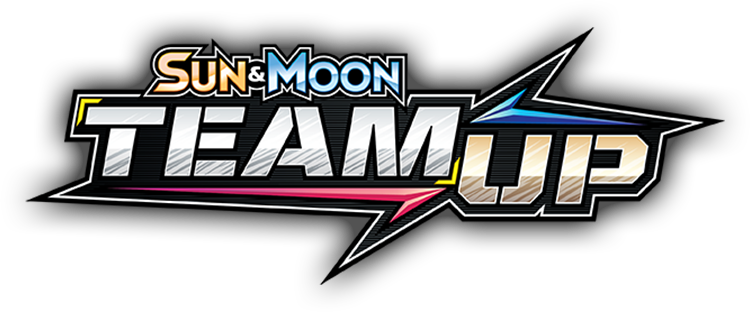 Pokémon Battle Teams Await in Sun & Moon—Team Up, the Latest Pokémon Trading Card Game Expansion Releasing February 1
Announced at the 2018 Pokémon World Championships, TAG TEAM Pokémon-GX present a powerful new gameplay mechanic that will offer thrilling battles of high risk and high reward. These cards have unprecedented power and Hit Points, allowing some TAG TEAM GX attacks to Knock Out a Pokémon-GX on the opponent's Bench with a single blow, but can lead to the opponent taking three Prize cards if a TAG TEAM is Knocked Out.
Launching worldwide on February 1, this latest expansion features dynamic battle teams such as Pikachu & Zekrom-GX, plus additional Pokémon-GX like Lycanroc-GX, Hoopa-GX, Cobalion-GX, and more.
Sun & Moon—Team Up includes:
Over 180 cards
Six brand-new TAG TEAM Pokémon-GX
Six more Pokémon-GX
Four Prism Star cards
More than 25 Trainer cards

Article edited on 2018-12-07 03:02:13 by Sunain
Dec 07
Nintendo of Japan has revealed 2 new Nintendo 3DS themes:
Pokémon Enemy Organization - Magma Gang (ポケモン 敵組織~マグマ団)
and
Pokémon Enemy Organization - Aqua Gang (ポケモン 敵組織~アクア団)
which are available to purchase on the eShop for 200yen each. Both themes are available on the Japanese Nintendo 3DS eShop as of December 5th, 2018.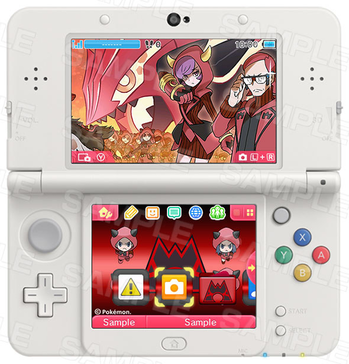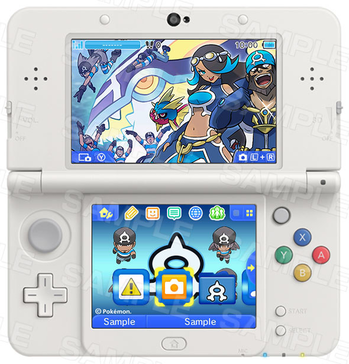 Pokémon Enemy Organization - Magma Gang
Features:
This theme features the Magma Gang and is drawn by Hitoshi Ariga. On the upper screen, Matsubusa and Kagari are featured.
Music:
Pocket Monsters Omega Ruby Alpha Sapphire ~Battle! The Aqua Gang/Magma Gang's Leader ~ (戦闘!アクア団・マグマ団のリーダー)
Pokémon Enemy Organization - Aqua Gang
Features:
This theme features the Aqua Gang and is drawn by Hitoshi Ariga. On the upper screen, Aogiri and Izumi are featured.
Music:
Pocket Monsters Omega Ruby Alpha Sapphire ~Battle! The Aqua Gang/Magma Gang~ (ポケットモンスターオメガルビー・アルファサファイア」~戦闘!アクア団・マグマ団~)
Source:
https://www.nintendo.co.jp/hardware/3dsseries/theme/index.html

Article edited on 2018-12-07 10:49:32 by Sunain
Dec 04
Niantic officially announced Trainer Battles which were
teased about in the past few days on social media
. The feature will be available later in December 2018.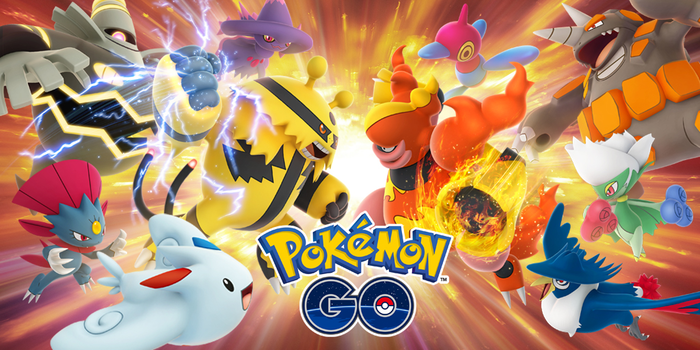 COMING SOON: Show your skills with Pokémon GO Trainer Battles!
Trainers, From encountering and catching your first Pokémon to assembling a powerful team to take on a Legendary Pokémon in Raid Battles, you have certainly built incredible skills as a Trainer over the last two years. Are you ready for the next big challenge? Show off your skills against others with Trainer Battles, coming soon to Pokémon GO!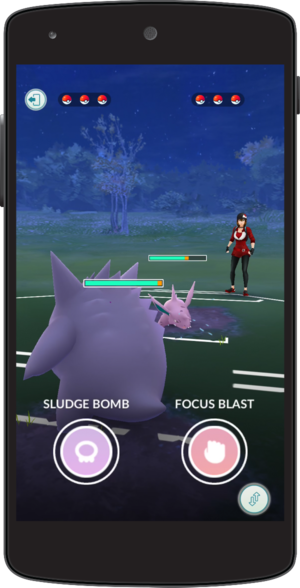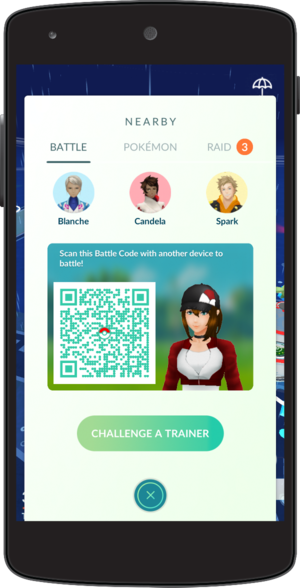 Beginning this month, Trainer Battles will allow you to challenge a friend or another Trainer at any time! Challenge another Trainer using a Battle Code, assemble a team of three Pokémon, and see who comes out on top! When Trainer Battles are completed, both participants will receive great rewards, including a chance at rare Evolution items.
In order to ensure an even playing field, Trainers must compete in the same Trainer Battle League, which determines the CP limit for the participating Pokémon. Strength alone will not ensure victory! Whether you're battling with a Caterpie or a Mewtwo, the cleverer and more strategic Trainer will have an advantage.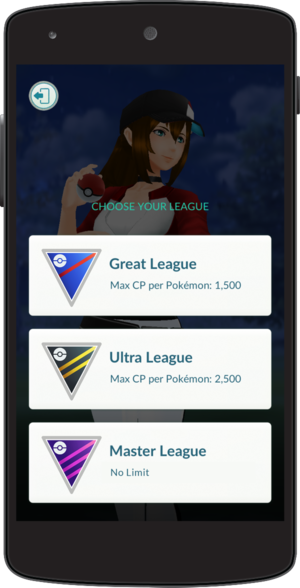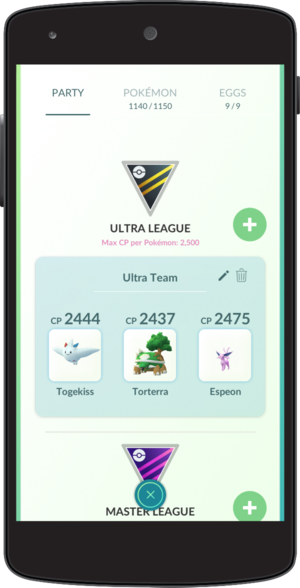 Battles are fast-paced and real-time, so don't expect to wait your turn! Your selected team of Pokémon will be able to execute both their Fast Attack and Charged Attack moves. In preparation for battle, you'll even be able to use Stardust and Candy to unlock a bonus Charged Attack for your Pokémon. Timing is important! If you use your head and keep an eye on your opponent's moves, you may be able to deploy a Protect Shield to save your Pokémon from critical damage. But you only have a limited number of these shields before your Pokémon will be left defenseless.
While Trainers will usually have to be nearby in order to initiate a Trainer Battle, Ultra Friends and Best Friends can challenge each other from any distance. So, near or far, you can battle with your closest friends!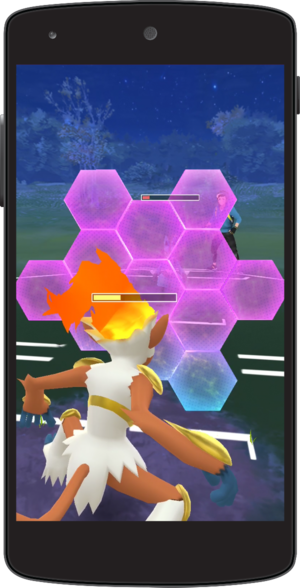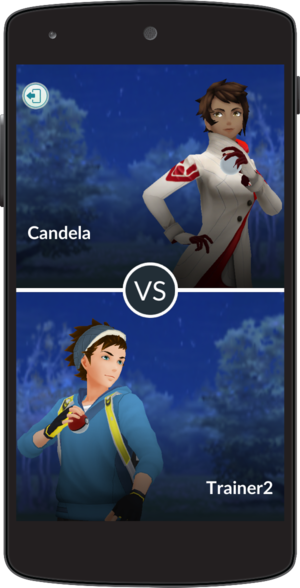 Looking to learn the ropes or sharpen your budding battle skills? Team leaders Spark, Candela, and Blanche are eager to test your bravery! You can earn rewards once per day when training with a team leader, including Stardust to help power up your Pokémon. Work toward earning an Ace Trainer medal!
It's up to you to get your Pokémon into shape! The only way you'll become a Trainer Battle master is to get out there and GO!
Source:
https://pokemongolive.com/en/post/trainerbattles/

Article edited on 2018-12-04 03:49:53 by Sunain
Dec 02
Nintendo has announced that starting on December 14th, 2018, players of Super Smash Bros. Ultimate that also have played
Pokémon: Let's Go, Pikachu! / Pokémon: Let's Go, Eevee!
and have a save file on their Nintendo Switch system, will unlock the Partner Pikachu or Partner Eevee spirits. They can also be unlocked by completing challenges too.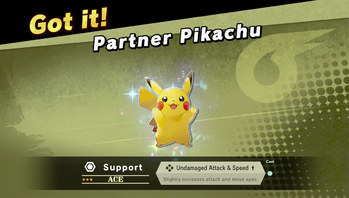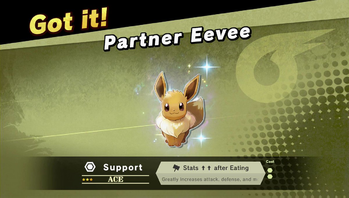 Source:
https://twitter.com/NintendoAUNZ/status/1069040555672383488

Article edited on 2018-12-02 10:09:00 by Sunain
Nov 30
Niantic has teased that Player vs Player (PvP) Trainer Battles will be added in an upcoming update for Pokémon GO. When designing Trainer Battles, Niantic wanted to create an experience that everyone can enjoy and ensure that different kinds of Pokémon can show their strengths! With Leagues in Trainer Battles, Niantic hopes to create a system that's accessible to many Trainers.
The introduction of Trainer Battles brings along with it three Pokémon GO Trainer Battle Leagues: Great, Ultra, and Master! Trainers will need to choose a league before going into a Trainer Battle, with each league having different maximum Pokémon CP limits. While Pokémon with high CP might be a big advantage in Master League battles, Trainers will have to think more strategically when battling in the Great and Ultra Leagues, where there are specific CP limitations.
Battle League's requirements:
Great League: 1,500 CP limit per Pokémon
Ultra League: 2,500 CP limit per Pokémon
Master League: No CP limit per Pokémon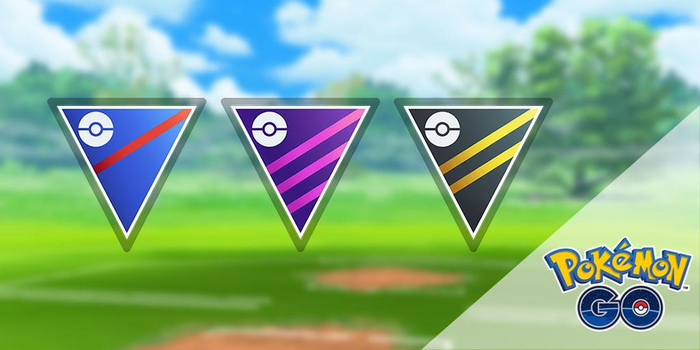 Source:
https://twitter.com/PokemonGoApp

Article edited on 2018-11-30 04:41:30 by Sunain