Pokémon Advanced Challenge: Go Go Ludicolo - Volume 6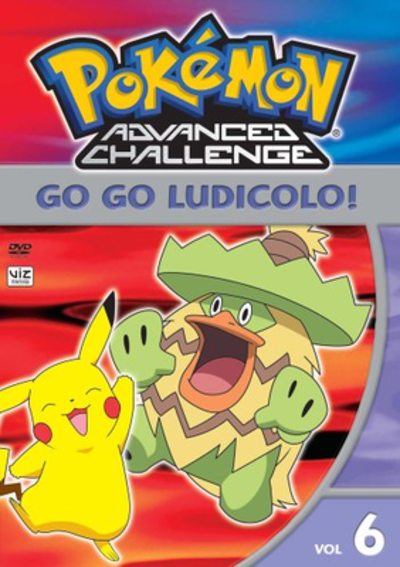 Details
Audio Tracks:
English
Publisher:
VIZ Media
Catalog #:
782009234388
Release Date:
2006-01-24
Aspect Ratio:
4:3
Region Code:

Video Format:
NTSC
Storage Medium:
DVD5
Closed Captions?:
Yes
Rental Only?:
No
Price:
Description
Exploud and Clear
It's an evolution explosion when Treecko takes on an earsplitting Loudred!
Go Go Ludicolo!
Now that Ash has a Grovyle, Corphish is green with envy. Can Ash soothe its red-faced feelings?
A Double Dilemma
On their way to the Petalburg Gym, Ash and his friends get caught up in an unexpected fan frenzy!
Love, Petalburg Style!
Before Ash's match at the Petalburn Gym, Brock must patch things up between the Gym Leader and his wife!
Balance of Power
After training for a long time, Ash is ready for his rematch against Norman the Petalburg Gym Leader!
Images