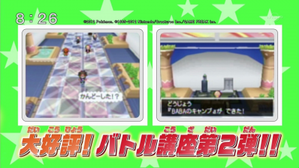 Linked Episode: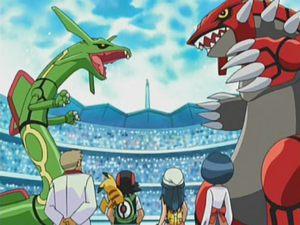 Link to Episode Guide
2012-10-21 ムウマージ! 悪夢からの脱出!! / ゴルゴ所長とレッド博士の新企画「メダルおやじゴルゴが行く!」スタート / ポケモンB2W2バトル講座に再び増田さんが登場!
2012-10-21 Mumage! Akumu kara no dasshutsu! ! / Golgo-shochō to Red-hakase no shinkikaku 'Medal oyaji Golgo ga iku!' start / Pokémon B2W2 battle kōza ni futatabi Masuda-san ga tōjō!
2012-10-21 Mumage! Escape from a Nightmare!! / The Start of Chief Golgo and Professor Red's New Project 'Mr. Medal Golgo Sets out' / Masuda Returns for Another Pokémon B2W2 Battle Lecture!
OP/ED List
Pokémon Smash (Variant 3)

No notes available for this episode.
Japanese Music:
Music Statistics:
Number of Assigned Tracks to the Japanese Original: 0
Number of Assigned Tracks to the English Dub: 0