Latest News

02 Sep
01 Sep
31 Aug
27 Aug
Sep 02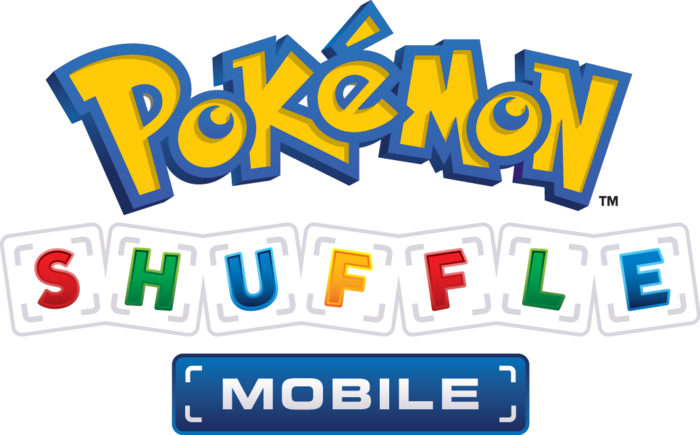 The Pokémon Company International announced today that Pokémon Shuffle Mobile is now available for download at no charge on the App Store and on Google Play.
The mobile version launched in Japan during the last week of August 2015 but it is now available worldwide
.
Apple iOS Version:
https://itunes.apple.com/us/app/pokemon-shuffle-mobile/id1014919815?mt=8
Google Android Version:
https://play.google.com/store/apps/details?id=jp.pokemon.poketoru&hl=en
Published by The Pokémon Company, Pokémon Shuffle Mobile is an exciting puzzle game where fans can deal damage against wild Pokémon by matching three or more Pokémon vertically or horizontally. Wild Pokémon that are defeated can be caught when a stage is cleared. By utilizing Mega-Evolved Pokémon, levelling up their own Pokémon, and matching types with wild Pokémon, players can battle through difficult stages. Fans can check on their friends' progress via Facebook and help them progress by sending mini Hearts. Hearts are used whenever a stage is played, and five mini Hearts make a whole Heart. With over 150 Pokémon available at launch, deep strategy-driven gameplay, intuitive controls, and dazzling visuals, Pokémon Shuffle Mobile has something for everyone.
Mobile Release Trailer

Article edited on 2015-09-02 02:06:57 by Sunain
Sep 01
The Pokémon Global Link has announced the results of the
Pikachu Cup
and since Pikachu was the third most used Pokémon in the tournament, players that participated in the tournament can get a serial code to unlock
Endeavor Pikachu
.
Details of this Event Pokémon have been added to our Event database
.
Results Are In for the Pikachu Cup!
Because Pikachu finished third in the rankings, qualified players were sent a code to use to receive a special Pikachu in their Pokémon Omega Ruby or Pokémon Alpha Sapphire game. Codes were sent on Tuesday, September 1, 2015, following routine maintenance of the Pokémon Global Link. After the player logged in, a personal notification appeared that contained their code.
Source: http://3ds.pokemon-gl.com/information/22adf505-6ed3-4331-8ded-a68619abe927
Aug 31
The official Pokémon Shuffle website announced a new event taking place this week for the 3DS version.
Details of this event have been added to our event page
and
information of patch 1.2.14 has also been added to our database page
.
Lugia High-Speed Challenge
A new kind of special stage, the High-Speed Challenge debuted with the Lugia stage. The High-Speed Challenge allows players to battle Pokémon within a limited time frame. Lugia deals out disruption after disruption to impede the player for just 30 seconds.
Lugia's skill is Eject+ which can erase three Pokémon that have been placed in the puzzle area by your foe's disruptions.
Distribution Dates:
August 31st, 2015 at 6:00 UTC until September 14th, 2015 at 06:00 UTC
Stage Info:
30 Seconds
Carnivine Try 'em Items Stage
The Carnivine stage is the second Try 'em Items Stage. Players can play this special stage and use as many different items as they want without costing any coins.
Distribution Dates:
August 31st, 2015 at 6:00 UTC until September 12th, 2015
Stage Info:
60 Seconds
Sources:
http://www.pokemon.co.jp/ex/poketoru/news/post.php/104/
,
http://www.pokemon.co.jp/ex/poketoru/news/post.php/105/
,
http://www.pokemonshuffle.com/en-us/connectivity#lugia

Article edited on 2015-08-31 03:25:14 by Sunain
Aug 31
A new Pokémon variety show has been announced to replace
Pokémon Get TV
.
Pokémon no Uchi Atsumaru? (ポケモンの家あつまる?, "Gathering in the Pokemon House?")
will air starting on October 4th, 2015 and will star
Shoko-tan
and
Abareru-kun
from Get TV along with American-Japanese comedian Antony from comedian duo
Matenburo
and
Hyadain
. The show will air Sunday's from 8am until 8:30am and will be similar in style to
previous Pokémon variety shows
which announce news and showcase new products.
The official Pokémon website reports:
The Pokemon information variety show "Pokémon no Uchi Atsumaru?" will air on the TV Tokyo Network from Sunday October 4th, 8am!
The show's setting is "Pokénchi", a house where residents of different ages and gender gather together, united by their love for Pokémon, to deliver new reasons to love Pokémon, and of course, Pokémon news, all with that special Pokémon love!
There will be segments where the residents will go visit people all over the country, as well as segments where you viewers will come visit Pokénchi to have Pokémon battles.
The show will be hosted by Shoko Nakagawa, whose love for Pokémon needs no further introduction, as well as Theorist and Music Creator Hyadain, who is also well-versed in all things Pokémon. They will be joined by comedians Abareru-kun and Antony!
What kind of show will this be!?
Look forward to the premiere Sunday October 4th at 8am!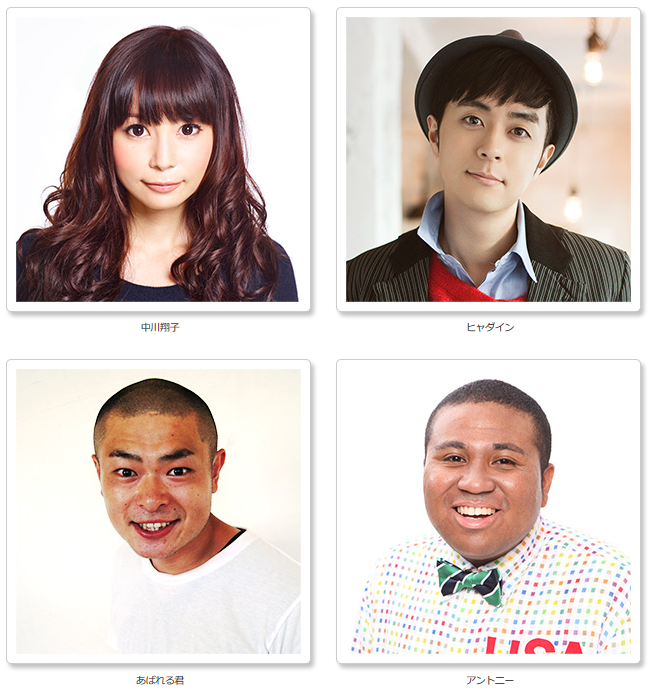 Source:
http://www.pokemon.co.jp/info/2015/08/150831_a01.html

Article edited on 2015-08-31 05:27:10 by Adamant
Aug 27
Bandai has announced that a new
HG Hanada City Gym Leader Kasumi
figure will be released in Japan in January 2016. The Kasumi figure design is based off her
Pocket Monsters Red and Green
design by
Ken Sugimori who also posted an artwork design on his Twitter account
. The figure can be pre-ordered from now until the end of October 2015.
A Takeshi figure was previously announced earlier in 2015
.
More images of this figure are available on the Imageboard thread
.
HG Hanada City Gym Leader Kasumi - Figure Details
Price:
3,456 yen (Tax Included)
Reservations Start Date:
August 28th, 2015 at 11:00
Reservations Last Day:
October 30th, 2015 at 23:00
Delivery date:
January 2016
Includes:
Figure and Pedestal
Materials:
Figure: PVC plastic, Pedestal: ABS plastic
Size:
About 110mm
Made in China
Source:
http://p-bandai.jp/chara/c0014/item-1000099409

Article edited on 2015-08-27 11:23:20 by Sunain
Aug 27
The Penny Arcade Expo (PAX) is a yearly gaming convention and this year it will be held in Seattle, Washington, United States from August 28th to 31st, 2015. The convention attracts 10's of thousands of people from all over the world. Conventions such as CES, PAX and Comic Con attract a lot of people to the cities they are held in and other unofficially held events often take place at nearby venues due to the influx of fans.
The Pokémon USA's main facility is located close by in Bellevue, Washington and the Nintendo of America Headquarters are located in Redmond, Washington. Nintendo will have a booth on the PAX show floor but no new upcoming Pokémon games like
Pokémon Super Mystery Dungeon
are being showcased at this years event.
"During the show, there will be several PAX-sponsored tournaments and fan gatherings featuring a variety of Nintendo 3DS games, including Super Smash Bros. for Nintendo 3DS, Monster Hunter 4 Ultimate,
Pokémon Omega Ruby and Pokémon Alpha Sapphire
. Attendees who want to participate in the fun should bring their Nintendo 3DS systems with them to the show."
For the past 4 years, an 'Annual Unofficial Poke'mon PAX Kickoff Party' was held for Pokémon fans. It is not associated with TPCi or PAX and was a separately held party. The 5th Annual Event was to take place at 9pm on August 27th, 2015 at
500East
, a social house that is a restaurant and bar, until TPCi served a lawsuit against the organizers claiming copyright infringement because their promotional poster, which specifically states unofficial, had pictures of Pikachu and Snivy. The lawsuit was filed at the U.S. District Court in the Western District of Washington on Wednesday, August 26th, 2015. As a result of the lawsuit, the event was canceled.
The defendants in this lawsuit are Ramar Larkin Jones and Zach Shore. A Facebook post dated August 11th, 2015 stated that over 30 tickets for the event had been sold costing $2 USD but the event eventually sold out. The event poster though says that there was "no cover all night". The Pokémon Company International is seeking extensive damages against the organizers of the event including higher range statutory damages, funds collected from the event and TPCi legal fees.
The lawsuit states: "Defendants have copied, created derivative works of, distributed copies to the public, and/or displayed publicly Pokémon Works without the consent or authority of TPCi, thereby directly infringing TPCi's exclusive rights under Section 106 of the Copyright Act 17 U.S.C. § 106."
Jacob Demmitt, a GeekWire staff reporter contacted a lawyer representing The Pokémon Company International in this case to determine if they plan to continue to pursue the case even though as a result of the lawsuit, the event didn't take place, but the lawyer declined to comment until he could communicate with their client regarding the matter.
Lawsuit Document
Sources:
http://www.geekwire.com/2015/pokemon-sues-fans-to-block-pokemon-party-on-eve-of-pax-game-convention-in-seattle/
,
http://prime.paxsite.com/what-is-pax
,
http://www.nintendo.com/whatsnew/detail/YuNZrXlSJVt4qM0oupQhqA4bLcslH6XE
Update: September 1st, 2015
In a follow up article by Jacob Demmitt for GeekWire, Ramar Larkin Jones said The Pokémon Company International never made any attempt to contact him or warn him first with a Cease and Desist notice.
"Unfortunately, there was never a letter, a cease-and-desist or anything," Jones said. "We would have stopped it."
A total of 200 tickets for the event were sold at $2 each and all of money has since been refunded due to the events cancellation.
Source:
http://www.geekwire.com/2015/interview-pokemons-lawsuit-to-block-fan-party-came-without-warning-or-profits/

Article edited on 2015-09-01 10:28:35 by Sunain