Welcome to PocketMonsters.net
PocketMonsters.net
is a fansite dedicated to all things Pokémon (ポケモン) and Pocket Monsters (ポケットモンスター). We are the premier site for news and information about all aspects of the franchise from around the world. We cover the
Anime
,
indexing the music
, the
Trading Card Game
, the
Games
, the
variety shows
, have a
large imageboard
,
forum
and much more.
Follow us on Twitter
and
Subscribe to our RSS Feed
for the latest updates!
Latest News

14 May
13 May
11 May
10 May
08 May
Upcoming Episodes
New titles are revealed in various publications such as: TV guides, childrens' magazines, anime magazines, promotional posters and videos, official websites and official television programs. Titles and their translations are added to our
episode guide
and the chart below when the titles are revealed.
May 14
Pokémon Detective Pikachu was released officially worldwide on May 10th, 2019 and it debuted in 1st place, toppling
Avengers: Endgame
. As of May 12th, 2019, the movie has made $166,765,242 worldwide, domestically $54,365,242 accounting for 32.6% and foreign $112,400,000 accounting for 67.4% of the ticket sales.
International Sales - May 3th, 2019 to May 12th, 2019
Country
Distributor
Release Date
Opening
Weekend
Total Gross
as of
Australia
WB
5/9/19
$3,514,851
$3,514,851
5/12/19
Belgium
-
5/8/19
-
$153,000
5/8/19
China
Legend
5/10/19
$39,879,448
$40,322,497
5/12/19
Colombia
WB
5/9/19
$568,144
$568,144
5/12/19
France
WB
5/8/19
-
$1,600,000
5/8/19
Iceland
Samfilm
5/10/19
$46,381
$46,381
5/12/19
Indonesia
WB
5/8/19
-
$271,000
5/8/19
Italy
WB
5/9/19
$179,162
$2,881,599
5/12/19
Japan
Toho
5/3/19
$4,112,878
$10,000,000
5/8/19
Lithuania
ACME
5/10/19
$59,518
$66,484
5/12/19
Netherlands
WB
5/8/19
-
$266,000
5/8/19
Nigeria
F1
5/10/19
$6,435
$6,435
5/12/19
Norway
SF Norge
5/10/19
$744,499
$744,499
5/12/19
Portugal
Lusomundo
5/9/19
$292,630
$292,630
5/12/19
Slovakia
ContFilm
5/2/19
$15,489
$15,489
5/5/19
South Korea
-
5/9/19
-
$844,012
5/5/19
Turkey
WB
5/10/19
$168,393
$168,393
5/12/19
Ukraine
Kinomania
5/9/19
$722,056
$722,368
5/12/19
Vietnam
QueenCGV
5/10/19
$582,913
$582,913
5/12/19
Source:
https://www.boxofficemojo.com/movies/?page=intl&id=detectivepikachu.htm
Pokémon Detective Pikachu moved from 3rd place to 1st place in its second week,
this time beating
Detective Conan: The Fist of Blue Sapphire
and
Avengers: Endgame
.
Ticket Sales - Japan Weekend of May 11th, 2019 to May 12th, 2019:
Rank
Previous
Rank
Movie Title
Distributor
Theaters
Weeks in
Theaters
1
3
Pokémon Detective Pikachu
Toho / Warner Brothers
349
2
2
2
Avengers: Endgame
Disney
365
3
3
1
Detective Conan: The Fist of Blue Sapphire
Toho
363
5
Source:
https://eiga.com/ranking/

Article edited on 2019-05-14 04:56:26 by Sunain
May 13
Scans of the June 2019 Corocoro issue have been released
. Translations follow:
The forbidden form has been identified!!!
The strongest Pokémon of all, created by humans, appears?!
An incredible creature appears in this summer's Pokémon movie! We can see that the skin beyond its black armament is white... N-No way, could this be THAT Pokémon?!
Mewtwo Strikes Back Evolution premieres all across Japan Friday July 12th!!
The Mewtwo form that can only be seen in the movie: Its name is Armored Mewtwo!!!
Mewtwo is wearing a majestic armor. Even though this manmade armament suppresses what people call the ultimate power, Mewtwo still overwhelms all other Pokémon!!
Armored Mewtwo: Mewtwo's form while it's wearing armor developed by the Rocket Gang.
It appears early in the manga booklet!
Check the manga to get a preview of Armored Mewtwo's gallant figure!!
Hurry straight to the manga in the supplimentary booklet!
The Ancient Mew card is included with the movie pamphlet!!
Decipher the ancient letters!!
It's been confirmed that this Mew card that has its text written in ancient letters will be included with the movie's pamphlet as a free gift.
Once you decipher the ancient letters on the card, you'll realize you incredibly powerful it is!
Try comparing it with normal Pokémon Cards.
The way to decipher the letters on the card is scheduled to be presented on the Trainers' Website, the official Pokémon Card Homepage (http://www.pokemon-card.com/), Friday May 24th!

Article edited on 2019-05-14 09:52:10 by Adamant
May 11
Toys R Us Canada has announced they will be having a Pokémon Detective Pikachu Event on Saturday, May 18th, 2019 at participating locations. Visitors can receive a free Psyduck and Bulbasaur promo cards.

POKÉMON Detective Pikachu™ Event
Saturday, May 18th
1:00 p.m. – 3:00 p.m.
Just like Detective Pikachu chasing clues through the streets, participants can search the store for hidden clues to solve a mystery and receive FREE Psyduck and Bulbasaur promo cards!
PLUS: Trade & Play Station! Pokémon collector? New to Pokémon? Bring your card collection to trade and play with "Us" at your local store. Trade with other Pokémon collectors OR get your collection started TODAY! Min. 150 per store. All giveaways are available while they last and distributed to participants only.
Source:
http://www.toysrus.ca/shop/index.jsp?categoryId=3373022&ab=TRU_Footer_REvents_110917

Article edited on 2019-05-11 10:44:55 by Sunain
May 10
The official Pokémon movie website has updated. Translations follow:
Media Information
Magazines:
Saturday May 11th: "Monthly Shonen Sunday" - Information on the pre-screening
Monday May 13th: "Betsucomi" - Information on the pre-screening
Wednesday May 15th: "Corocoro Comic" - Information on the movie
*Note that these are the scheduled publication dates, and as such are subject to change without notice.
Source:
https://www.pokemon-movie.jp/news/?p=3634

Article edited on 2019-05-11 12:41:40 by Adamant
May 10
The Pokémon Company and DeNA have announced that a new mobile game app is in development. No further details were revealed. The title, release date and contents will be announced at a later date.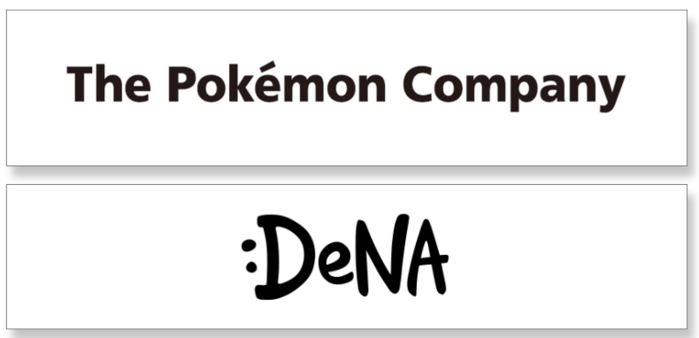 Source:
http://v3.eir-parts.net/EIR/View.aspx?template=ir_material&sid=116163&code=2432

Article edited on 2019-05-10 12:26:43 by Sunain
May 08
A Stanford research paper has been
published online
in the journal Nature Human Behavior and it indicates that adults who played Pokémon videogames extensively as children have a brain region that responds preferentially to images of Pikachu and other characters from the series.
Many of us that play Pokémon have spent hours capturing, training and battling Pokémon and there may be a wrinkle in your brain that is fond of images of Wobbuffet, Bulbasaur and Pikachu. Stanford psychologists have identified preferential activation to Pokémon characters in the brains of people who played Pokémon videogames extensively as kids.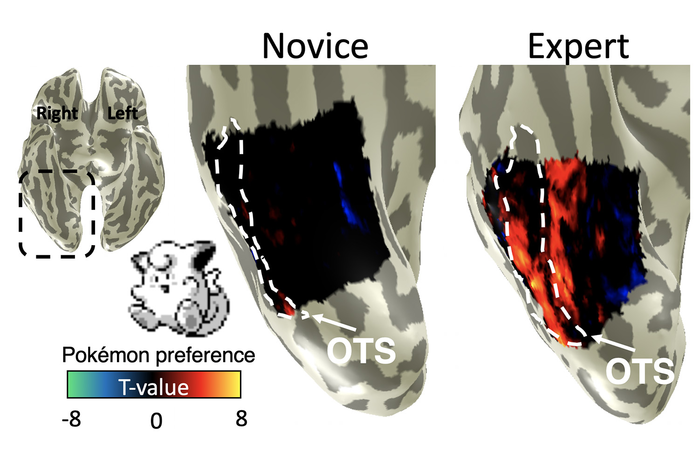 The occipitotemporal sulcus (OTS) of adults who played Pokémon extensively as children activated more (right) upon seeing images of Pokémon characters from their childhood videogames compared to adults who did not (left).
The Stanford researchers realized they could test a visual theory called eccentricity bias, which states that the size and location of a dedicated category region in the brain depends on two things: how much of our visual field the objects take up, and also which parts of our vision – central or peripheral – we use to view them.
Playing Pokémon on a tiny screen means that the Pokémon characters only take up a very small part of the player's center of view. The eccentricity bias theory thus predicts that preferential brain activations for Pokémon should be found in the part of the visual cortex that processes objects in our central, or foveal, vision.
Source:
https://news.stanford.edu/2019/05/06/regular-pokemon-players-pikachu-brain/
YouTube Clip - Stanford researchers identify brain region activated by Pokémon
Source:
https://www.youtube.com/watch?v=kEIuQRHElcQ

Article edited on 2019-05-08 08:28:40 by Sunain