Welcome to PocketMonsters.net
PocketMonsters.net
is a fansite dedicated to all things Pokémon (ポケモン) and Pocket Monsters (ポケットモンスター). We are the premier site for news and information about all aspects of the franchise from around the world. We cover the
Anime
,
indexing the music
, the
Trading Card Game
, the
Games
, the
variety shows
, have a
large imageboard
,
forum
and much more.
Follow us on Twitter
and
Subscribe to our RSS Feed
for the latest updates!
Upcoming Episodes
New titles are revealed in various publications such as: TV guides, childrens' magazines, anime magazines, promotional posters and videos, official websites and official television programs. Titles and their translations are added to our
episode guide
and the chart below when the titles are revealed.
Date
Title(s)
Apr 12 2020
PM2019 21: とどけ波導!サトシと不思議なタマゴ!!


Hit Your Mark, Wave Guidance! Satoshi and the Mysterious Egg!!

Apr 19 2020
PM2019 22: さよなら、ラビフット!


Farewell, Rabbifoot!

Apr 26 2020
PM2019 23: 大パニック!サクラギパーク!!


Massive Panic! Sakuragi Park!!

Jul 10 2020
Movie 23: ココ


Coco
Oct 02
Details about a new demo app for the Google Pixel 4, which should be officially announced on October 15th, 2019, have been revealed. Developed by Google and The Pokémon Company, the app shows off the new air gestures that are part of the Soli radar sensor included in the Google Pixel 4. There are 5 different Pokémon in the app: Pikachu, Scorbunny, Sobble, Grookey and Eevee. After your training is done, you can choose one of these Pokémon, play with them again and see some details about them. The app is also a promotion for the upcoming games Pokémon Sword and Shield.
Source:
https://9to5google.com/2019/10/02/exclusive-google-pokemon-pixel-4-video/

Article edited on 2019-10-02 07:04:42 by Sunain
Oct 02
Niantic has announced that more Legendary Raid Hours taking place in October 2019. For one hour every Wednesday evening, Raid Battles with the currently featured Legendary Pokémon will happen more frequently.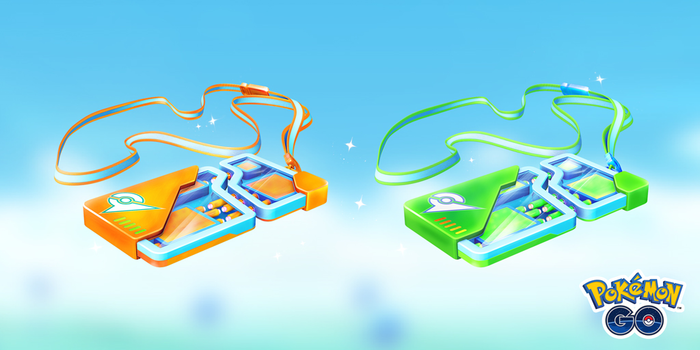 Get ready for spooky Legendary Raid Hours in October!
Trainers, We're excited to announce that there will be more Legendary Raid Hours taking place in October! For one hour every Wednesday evening, Raid Battles with the currently featured Legendary Pokémon will happen more frequently.
Date + Time
From 6:00 p.m. to 7:00 p.m. in your local time zone on the following dates:
October 2, 9, and 16, 2019: Altered Forme Giratina
October 23 and 30, 2019: To Be Announced
Features
There will be an increased number of five-star raids during the event hour.
As always, Trainers, be mindful of your surroundings and of others around you while playing Pokémon GO. Stay tuned for more updates. Happy raiding!
Source:
https://pokemongolive.com/en/post/legendaryraidhoursoctober2019/

Article edited on 2019-10-02 08:23:46 by Sunain
Oct 01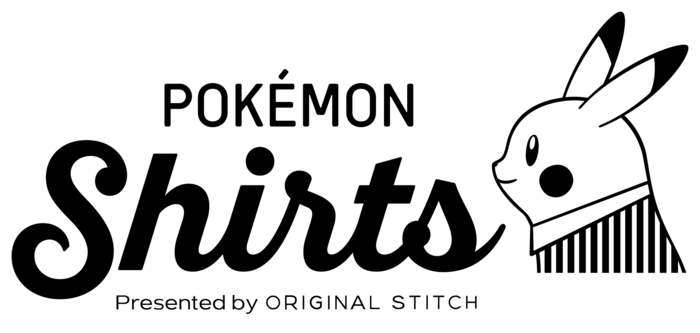 The official Pokémon Shirts website has announced that they will open a Pokémon Shirts Pop Up Showroom in New York City on October 5th and 6th, 2019 to celebrate the launch of the brand in the United States.
Dates:
11:00 a.m. to 7:00 p.m., Saturday, October 5, 2019 (ET) | 11:00 a.m. to 5:00 p.m., Sunday, October 6, 2019 (ET)
Location:
93 Mercer St, New York, NY 10012
A Pop Up Showroom will open in New York City!
Starting October 4, Pokémon Shirts will be available for sale in the United States! In celebration of this launch, a Pop Up Showroom will be set up in New York City for two days.
All 151 Pokémon Shirts patterns will be displayed on specially made panels at the Pop Up Showroom. There will be sample shirts you can try on, and a swatch book with all the fabrics on display. Come enjoy this limited time exhibition space and get a feel of how your favorite Pokémon would look on you!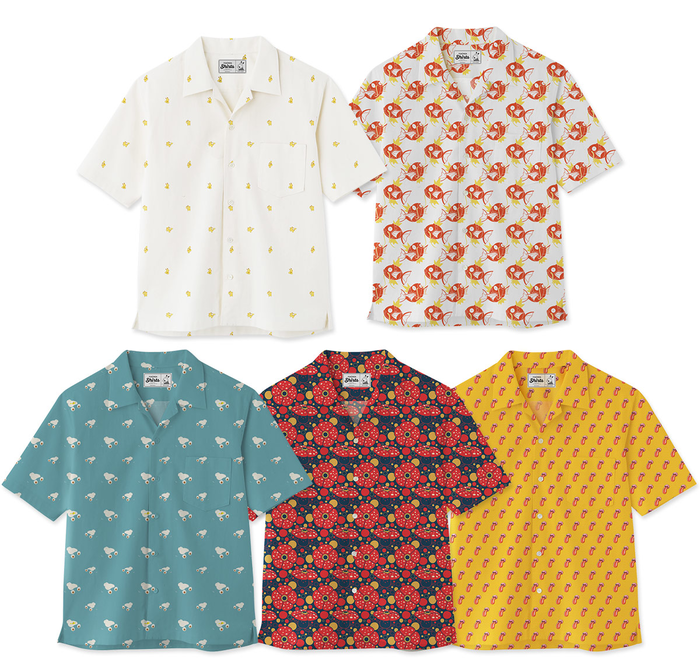 Readily Made Pokémon Shirts Available for Sale – Limited Supply!
Style: Hawaiian, short sleeve
Sizes: M, L, XL, XXL
Price: //media.pocketmonsters.net/news/3786/popup_image4.jpg00
Fully printed shirts will be available for purchase in the following patterns: Snorlax, Vileplume, Lickitung, Magikarp and Pikachu!
Special Novelty Giveaway!
We will be giving away special novelty bags made from Pokémon Shirts fabrics to anyone who buys a Pokémon Shirts at the showroom or has made an order online! We will also be giving out magnet stickers to everyone who comes to the showroom! *One sticker per person per visit. All novelties are while supplies last.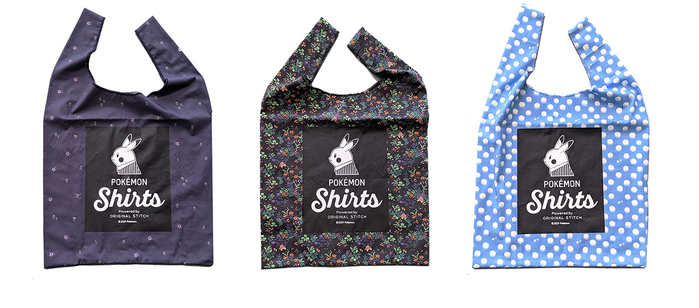 Things to Note
Shirts will be shipped within 4-6 weeks after you place an order.
You can freely enter and exit the showroom during opening hours.
Entrance may be restricted in the case of overcrowding.
Please follow the guidance of staff members in an orderly fashion as we are expecting a large turnout of visitors.
Purchases for the purpose of resale are strictly prohibited.
Readily made Pokémon Shirts and novelties are all while supplies last.
Sales and business hours are subject to change.
We do not cover transportation fees incurred in traveling to the Pop Up Showroom.
Please abstain from arriving at the site at midnight or the day before the opening. We also ask that you refrain from sitting in, placing personal items, or gathering in groups inside or in the vicinity of the store for the purpose of forming a line early.
The venue and event organizers are not responsible for any accidents or thefts that occur in the shop. Please look after your personal belongings.
Source:
https://www.pokemon.co.jp/ex/shirts/en/#info

Article edited on 2019-10-01 04:02:33 by Sunain
Sep 30
The official Pokémon website for Singapore has announced that an event will be held at
Causeway Point
from September 27th, 2019 until October 31st, 2019 where people can go down to the mall and if they spend $160, they can get a Pokémon Plushie. There are 5 different plushies to collect. Other events are also taking place throughout the promotional period.
Catch Pokémon at Causeway Point
Come on down to Causeway Point this October and catch Pokémon! Gift with Purchase - 27 September to 31 October 2019 Spend $160 to redeem a Pokémon Plushie. We'll be releasing one design per week – collect all five!
Torchic: 27 September - 3 October
Pichu: 4 October - 10 October
Treecko: 11 October - 17 October
Mudkip: 18 October - 24 October
Pikachu: 25 October - 31 October
Gotta-Go Pokémon Events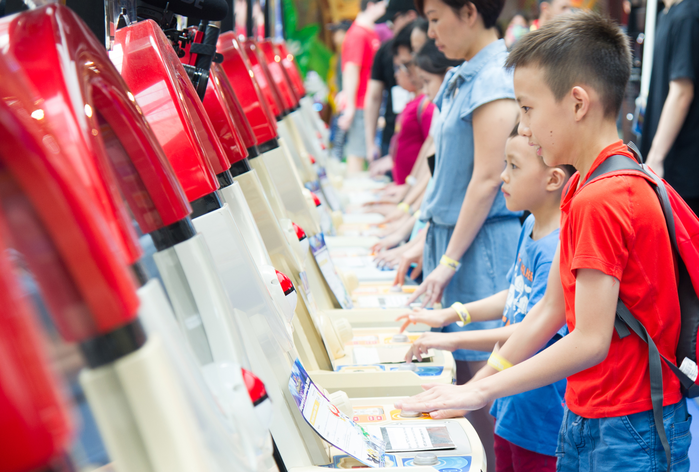 Get ready to battle at the Battle Score Cup Challenge 2019 and win event-exclusive prizes or hone your skills in a practice session. Hurry, slots are limited.
Practice: 30 September to 4 October 2019
Challenge: 5 & 6 October 2019
Time: 10am to 7pm
Meet & Greet with Pikachu & Eevee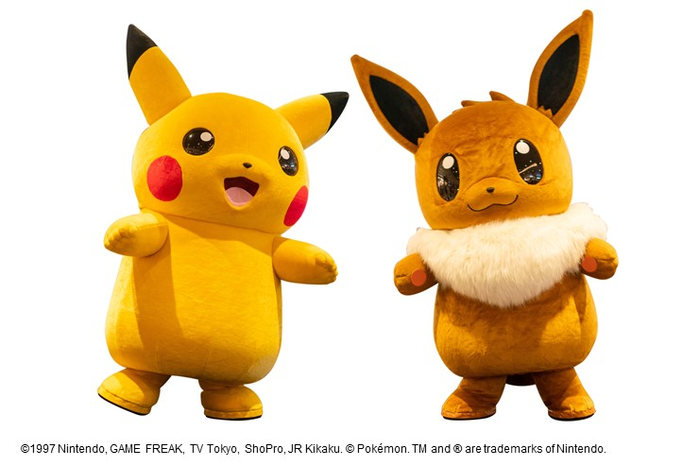 Pikachu: 28 & 29 September, 12 & 13 October 2019
Pikachu and Eevee: 5 & 6 October 2019
Time: 1pm & 6pm
Freaky Fun Workshops
Spend $30 in a single receipt and join us for a session of ghoulish good fun with twisted balloon sculpting and creepy crafts! Date: 26 to 28 October 2019
Time: 12pm to 8pm
Source:
https://sg.portal-pokemon.com/topics/event/190930121443_post_16.html

Article edited on 2019-12-15 01:29:30 by Sunain
Sep 29
As
previously announced at the end of the SM137 broadcast on September 1st, 2019 in the teaser trailer
, more information on the new anime series "Pocket Monster" was revealed at the end of
SM141
. The new series will begin airing on TV Tokyo in Japan starting on November 17th, 2019 at 5:30pm JST.
Poster: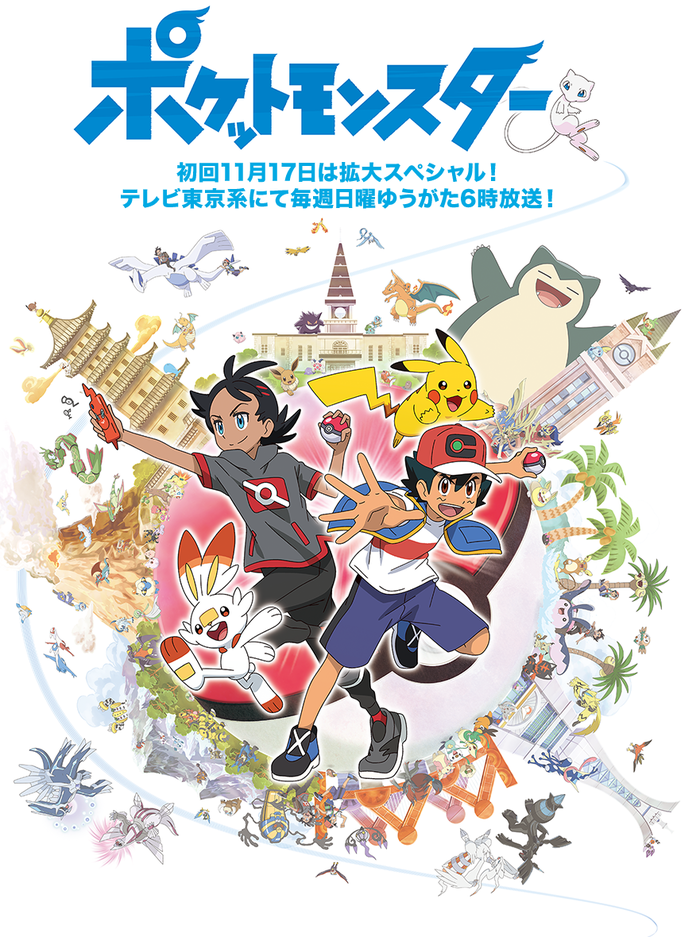 Story:
Pocket Monsters, or "Pokémon" for short:
The mysterious creatures that live on our planet.
You can see them all over the world; In the sky, in the sea, in forests, in cities... Everywhere.
This is the story of "Satoshi", a boy who wants to be the best at Pokémon battling,
and "Go", a boy who dreams of getting every Pokémon.
This is the beginning of the adventure towards the apparently infinitely vast Pokémon world,
which will be had together with lots of Pokémon,
including Satoshi's partner "Pikachu" and Go's partner "Hibunny".
Now...
Let's Go! To the Pokémon World! With our dreams and adventures!
Presenting the characters of the new anime "Pocket Monsters":
Characters profiles:

Satoshi:
A 10 year old boy who aims to become the best at Pokémon battling
due to a certain encounter he had.
He's a straightforward boy with a strong sense of justice.
His dream is to become a Pokémon Master.

Pikachu:
Satoshi's greatest partner
who journeys together with him.
Its specialty is Thunderbolt.

Go:
A 10 year old boy
whose goal is to get the mythical Pokémon "Mew",
which he met when he was young.
He's calm and composed, but very passionate.
His dream is to get every Pokémon.

Hibunny:
A expert kicker who hates losing because it cares about its friends so much.
An unexpected turn of events led to its fateful encounter with Go.

Staff:
Original Story:
Satoshi Tajiri / Junichi Masuda / Ken Sugimori
Executive Director:
Daiki Tomiyasu (冨安大貴)
Director:
Maki Kodaira (小平麻紀)
Creative Supervisor:
Kunihiko Yuyama (湯山 邦彦)
Series Construction:
Shōji Yonemura (米村正二)
Character Design:
Shūhei Yasuda (安田周平)
Screenplay:
Reiko Yoshida / Shōji Yonemura / Deko Akao /Junichi Fujisaku / Michihiro Tsuchiya / Tōko Machida / Yuka Miyata / Aya Matsui / Atsuhiro Tomioka / Akemi Omode
Sound Director:
Masafumi Mima (三間雅文)
Music:
Yūki Hayashi (林 ゆうき)
Animation Production:
OLM
Production:
TV Tokyo / MEDIANET / ShoPro
Satoshi:
Rica Matsumoto (松本梨香)
Go:
Daiki Yamashita (山下大輝)
YouTube Clip - Pocket Monsters Special Video
Sources:
https://www.youtube.com/watch?v=bcLScW_4RpU
and
https://www.tv-tokyo.co.jp/anime/pocketmonster/news/index.html#217328

Article edited on 2019-09-29 10:48:51 by Sunain
Sep 28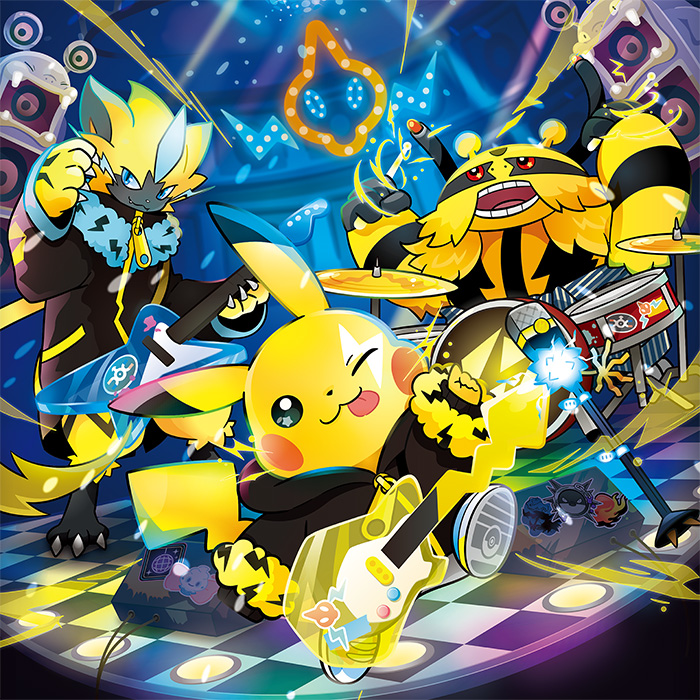 Starting on October 12th, 2019, the Pokémon Centers and
some
Pokémon Stores in Japan will begin selling a line of merchandise called the
Pokémon Band Festival(ポケモンバンドフェス)
. The line features Pikachu, Zeraora and Elekible artwork on the band stage with lots of lighting. Pikachu's original design is cool and features a collaboration of items like the authentic Fernandez "ZO-3" electric guitar with built-in amplifier and the stylish hoodie by "MILKFED." In addition, the line also includes useful every day items, such as plushies that reproduce the stage costumes, ticket cases and towels. Get your favorite goods and enjoy the Pokémon Band Festival! Some of the items will also be available on the
Amazon.co.jp Pokémon Store
starting on October 19th, 2019 and are denoted with a (★) in the items list.
Fernandez
Founded in 1969. Japan's leading guitar maker that produces and sells original electric guitars such as the Fernandez ZO-3 series. From beginners to pros, they have gained strong support from musicians around the world.
MILKFED.
Based on the concept of "elegant" and "casual", MILKFED, adds girly details on basic items. By mixing trends to basic styles, it proposes simple casual style with sophisticated aura for ageless woman.
Items: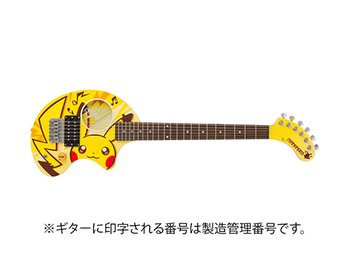 Guitar Fernandez ZO-3 PIKACHU - 55,000 yen | MILKFED Hoodies Pokémon Band Festival Pikachu - 12,000 yen each (★)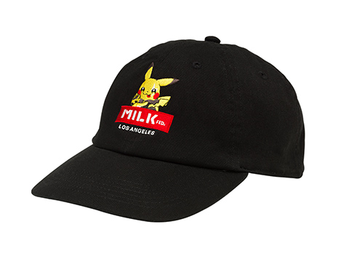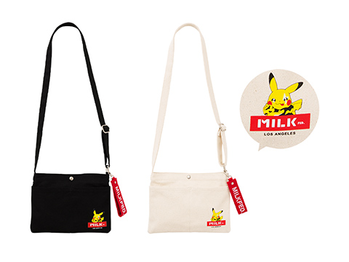 MILKFED Cap Pokémon Band Festival Pikachu - 4,800 yen (★) | MILKFED Sacoche Pokémon Band Festival Pikachu - 3,800 yen each (★)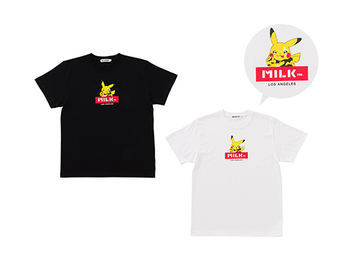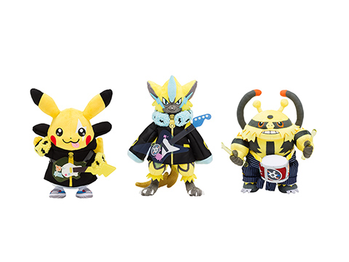 MILKFED T-shirt Pokémon Band Festival Pikachu(M / L) - 5,000 yen each (★) | Plushies Pokémon Band Festival - 2,400 yen each (★)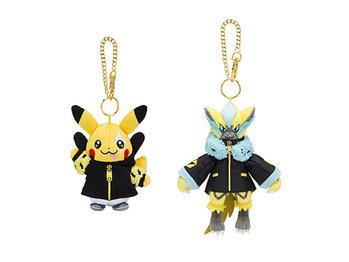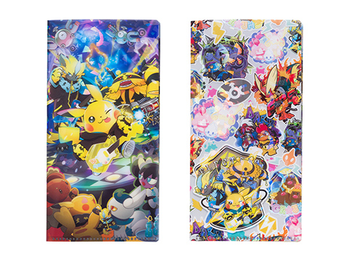 Mascots Pokémon Band Festival - 1,200 yen each (★) | Ticket Holder Pokémon Band Festival - 300 yen each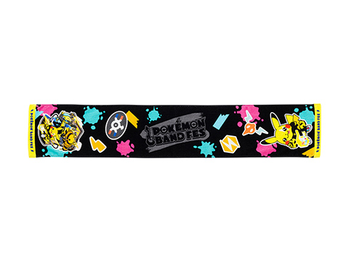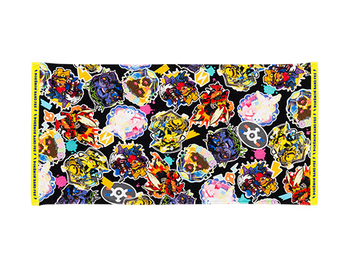 Scarf Towel Pokémon Band Festival 1,000 yen (★) | Mini Bath Towel Pokémon Band Festival - 2,000 yen (★)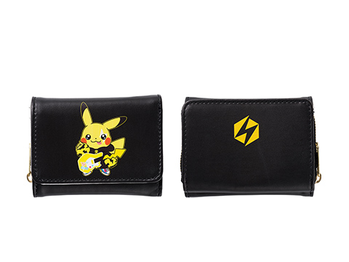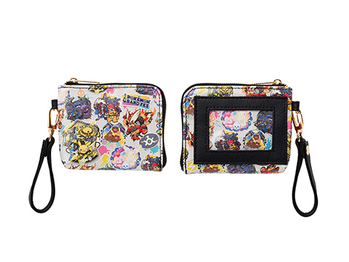 Mini Wallet Pokémon Band Festival - 2,500 yen (★) | Card Pouch Pokémon Band Festival - 1,600 yen (★)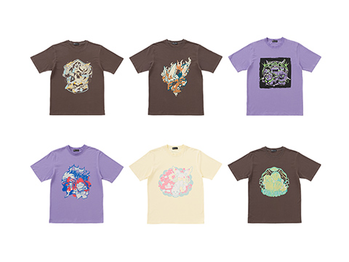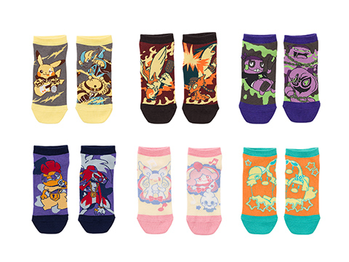 T-shirt Collection Pokémon Band Festival - 1,800 yen - 6 types selected at random | 3 pairs of Selectable Short Socks Pokémon Band Festival (6 types: EL / FI / PO / DA / GR / FA) * Size: 23㎝-25㎝ (1,000 yen)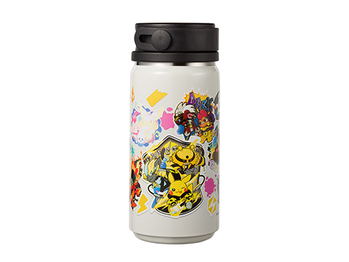 Stainless Steel Bottle Pokémon Band Festival Logo design - 2,500 yen (★)
Item List:
Guitar Fernandez ZO-3 PIKACHU - 55,000 yen
MILKFED Hoodie Pokémon Band Festival Pikachu BLACK - 12,000 yen (★)
MILKFED Hoodie Pokémon Band Festival Pikachu WHITE - 12,000 yen (★)
MILKFED Hoodie Pokémon Band Festival Pikachu PINK - 12,000 yen (★)
MILKFED Cap Pokémon Band Festival Pikachu - 4,800 yen (★)
MILKFED Sacoche Pokémon Band Festival Pikachu BLACK - 3,800 yen (★)
MILKFED Sacoche Pokémon Band Festival Pikachu WHITE - 3,800 yen (★)
MILKFED T-shirt Pokémon Band Festival Pikachu BLACK (M / L) - 5,000 yen each (★)
MILKFED T-shirt Pokémon Band Festival Pikachu WHTE (M / L) - 5,000 yen each (★)
Plushie Pokémon Band Festival Pikachu - 2,400 yen (★)
Plushie Pokémon Band Festival Elekible - 2,400 yen (★)
Plushie Pokémon Band Festival Zeraora - 2,400 yen (★)
Mascot Pokémon Band Festival Pikachu - 1,200 yen (★)
Mascot Pokémon Band Festival Zeraora - 1,200 yen (★)
Ticket Holder Pokémon Band Festival - 300 yen
Ticket Holder Pokémon Band Festival Logo Design - 300 yen
Scarf Towel Pokémon Band Festival 1,000 yen (★)
Mini Bath Towel Pokémon Band Festival - 2,000 yen (★)
Mini Wallet Pokémon Band Festival - 2,500 yen (★)
Card Pouch Pokémon Band Festival - 1,600 yen (★)
T-shirt Collection Pokémon Band Festival - 1,800 yen
* 6 types selected at random
3 pairs of Selectable Short Socks Pokémon Band Festival (6 types: EL / FI / PO / DA / GR / FA) * Size: 23㎝-25㎝ (1,000 yen)
Stainless Steel Bottle Pokémon Band Festival Logo design - 2,500 yen (★)
Acrylic Charm Collection Pokémon Band Festival - 500 yen
* 7 types selected at random
Soft Jacket for iPhone 8/7/6s/6 Pokémon Band Festival - 1,880 yen (★)
Soft Jacket for iPhone 8/7/6s/6 Pokémon Band Festival Logo - 1,880 yen (★)
Pins Pokémon Band Festival - 600 yen (★)
Pins Pokémon Band Festival Pikachu - 450 yen (★)
Masking Tape Set Pokémon Band Festival - 600 yen (★)
A4 Clear File Set of 2 Pokémon Band Festival - 460 yen (★)
Assorted Stickers Pokémon Band Festival - 500 yen (★)
Ticket-like memo Pokémon Band Festival - 400 yen
Sticker Set Pokémon Band Festival EL - 400 yen
Sticker Set Pokémon Band Festival FI - 400 yen
Sticker Set Pokémon Band Festival PO - 400 yen
Sticker Set Pokémon Band Festival DA - 400 yen
Sticker Set Pokémon Band Festival GR - 400 yen
Sticker Set Pokémon Band Festival FA - 400 yen
Print Go fret (Vanilla cream) Pokémon Band Festival - 850 yen
Source:
https://www.Pokémon.co.jp/info/2019/09/190927_p01.html

Article edited on 2019-09-28 04:55:46 by Sunain