Welcome to PocketMonsters.net
PocketMonsters.net
is a fansite dedicated to all things Pokémon (ポケモン) and Pocket Monsters (ポケットモンスター). We are the premier site for news and information about all aspects of the franchise from around the world. We cover the
Anime
,
indexing the music
, the
Trading Card Game
, the
Games
, the
variety shows
, have a
large imageboard
,
forum
and much more.
Follow us on Twitter
and
Subscribe to our RSS Feed
for the latest updates!
Upcoming Episodes
New titles are revealed in various publications such as: TV guides, childrens' magazines, anime magazines, promotional posters and videos, official websites and official television programs. Titles and their translations are added to our
episode guide
and the chart below when the titles are revealed.
Feb 08

Nintendo has announced plans to open
Nintendo TOKYO
, the first officially operated Nintendo store in Japan. The store is scheduled to open at the Shibuya PARCO in Tokyo, Japan in the fall of 2019. Nintendo plans to host events, game experiences in addition to selling games and merchandise. The store should also stock some Pokémon related items.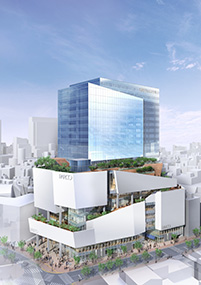 Source:
https://www.nintendo.co.jp/corporate/release/2019/190201_2.html

Article edited on 2019-02-08 10:32:18 by Sunain
Feb 08
For 4 days only, from February 21st, 2019 until February 24th, 2019, a
Pokémon Shirt POP UP SHOP
will open at "the corner", located at 5-29-1 Jingumae Shibuya-ku, Tokyo, Japan.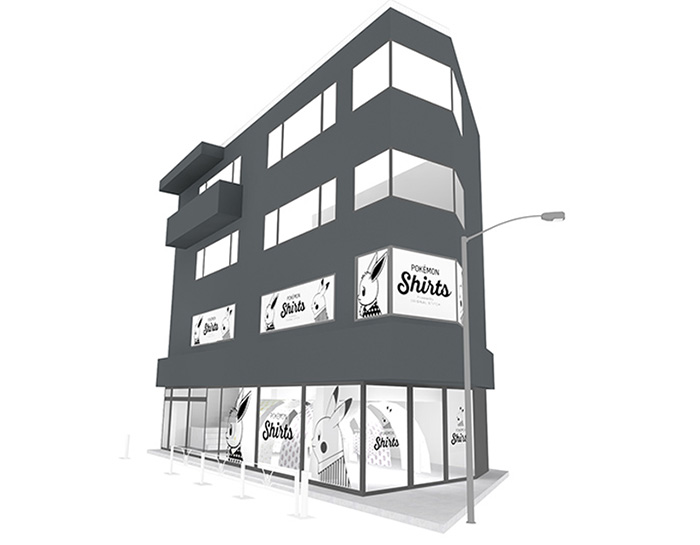 Custom shirts from the Pokémon 151 brand will be available from 4 different artists: Yu Nagaba (長場 雄) from Japan,
Wisut Ponnimit
from Thailand,
Eric Elms
from the United States and
Inori Kito (鬼頭 祈)
from Japan.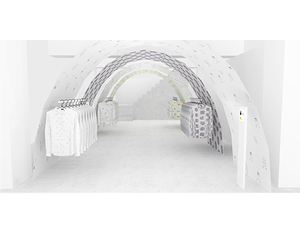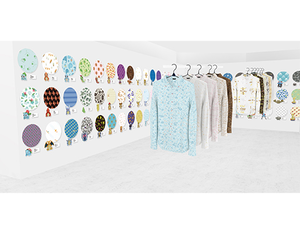 Source:
https://www.pokemon.co.jp/info/2019/02/190208_gd01.html

Article edited on 2019-02-08 10:27:11 by Sunain
Feb 08
South America's First
Pokémon GO Safari Zone event in Porto Alegre, Brazil
from Friday, January 25th, 2019 to Sunday, January 27th, 2019. Niantic created a recap video of the event with some interviews of some of the gamers and staff that attended the event.
YouTube Clip - Pokémon GO - Safari Zone Porto Alegre 2019
Source:
https://www.youtube.com/watch?v= ac759bvSBzs
Celebrating South America's First Pokémon GO Safari Zone!
Trainers, Thank you so much for visiting the Porto Alegre Safari Zone throughout the three-day event last weekend! We are astounded by the Trainers who journeyed from around the world to enjoy our very first Safari Zone in Brazil.
Throughout the weekend, tens of thousands of Trainers visited the recently revitalized Guaíba riverbank in Porto Alegre. Trainers from all over the world socialized and played together in Team Lounges while enjoying refreshing river breezes in the warm summer weather.
Whether relaxing while grabbing a bite to eat from local food vendors near the Gasômetro or hatching Eggs around the Marinha do Brasil park, Trainers caught Relicanth and Unown as they explored the Porto Alegre Safari Zone. Psyduck, Bagon, Turtwig, Chimchar, and Piplup appeared more often, too—not only in the Safari Zone but also all over Brazil in celebration of this special event! Over the weekend, Shiny Psyduck appeared around the world, allowing our global Trainers to join in the fun.
Along with being our premier Safari Zone in Brazil, this was also our very first time hosting a Pokémon GO Safari Zone in South America. We are so delighted that Trainers were able to enjoy this momentous event with us.
Stay tuned for details about our upcoming events—we're excited for what's to come, and we'd love for you to join us on the journey ahead! Until then, let's GO!
Source:
https://pokemongolive.com/en/post/safarizone-portoalegre-wrapup/
Feb 08
Japan's Daily Sports newspaper announced on Friday, February 8th, 2019, that voice actor Kinryu Arimoto (有本欽隆) died on Friday, February 1st, 2019 from esophageal cancer. He was born on February 11th, 1940 in Tottori, Japan and was 77 years old.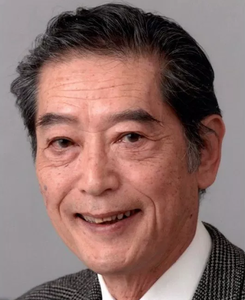 Pocket Monsters anime fans will know him from his roles as
Ford
from the Orange Islands episode
The Little Coil on the Prairie!
and
Denjirō
from the Gold and Silver episode
The Poppo Man and his Carrier Poppo!
.
Source:
https://www.daily.co.jp/gossip/2019/02/08/0012049713.shtml

Article edited on 2019-02-12 09:39:30 by Sunain
Feb 07
The 2019 Pokémon Oceania International Championships will be officially streamed by The Pokémon Company online at Twitch.tv/Pokemon on February 14th, 2019 through February 16th, 2019.

2019 Pokémon Oceania International Championships Stream Info
Battles in the Pokémon Championship Series will heat up as competitors head down under for the second of this season's four International Championships February 14–16, 2019 (in US time zones). You can watch the breathtaking action from home even if you can't make it to Melbourne, as we'll be broadcasting matches from each round of the 2019 Pokémon Oceania International Championships on Twitch.tv.
The event runs Friday through Sunday in Australia, but because of the time difference, each day of tournament play will start the previous afternoon in American time zones. Viewers in the US can tune in to catch TCG and VGC matches starting Thursday afternoon, while the Pokkén Tournament DX matches will kick off Friday afternoon. Each game will have its own stream, so make sure to tune in to your favorite game as competitors battle toward the 2019 Pokémon World Championships and thousands of dollars' worth of prizes.
The final rounds for the Pokémon TCG and VGC will be broadcast consecutively on Twitch.tv/Pokemon on Saturday starting at 2:30 p.m. PST, while the Pokkén Tournament DX finals will be broadcast on Twitch.tv/PokkenTournament at the same time. Don't forget to check out the winning teams and decks at Pokemon.com/EventResults once the tournament is complete.
What to Watch: Pokémon TCG
Pokémon TCG stream: Twitch.tv/PokemonTCG
Commentators: Joe Bernard, Cora Georgiou, Ellis Longhurst, Kyle "Pooka" Sucevich
Thursday, February 14: 2:30 p.m. – 2:15 a.m. PST (approx.)
Friday, February 15: 2:30 p.m. – 1:45 a.m. PST (approx.)
Pokémon TCG competitors will really have their mettle tested, as this tournament will be the first event outside Asia to permit the Sun & Moon—Team Up expansion and the many TAG TEAM cards it brings. Magikarp & Wailord-GX has already enjoyed success in the Expanded format, but you'll have to tune in to see if the other five TAG TEAM cards will be able to make their mark in Standard. Keep an eye out for a number of other powerful cards from Sun & Moon—Team Up, including powerful Trainer cards Erika's Hospitality and Pokémon Communication and a surge of Pokémon that have performed well in Asia: Zapdos, Jolteon-GX, Tapu Koko Prism Star, Absol, and Jirachi.
What to Watch: Pokémon VGC
Pokémon VGC stream: Twitch.tv/Pokemon
Commentators: Labhaoisa Cromie, Adam Dorricott, Duy Ha, Gabby Snyder
Thursday, February 14: 2:30 p.m. – 12:30 a.m. PST (approx.)
Friday, February 15: 2:30 p.m. – 12:30 a.m. PST (approx.)
Competitors in the Video Game Championships have become very familiar with Pokémon Ultra Sun and Pokémon Ultra Moon, but they'll still have a new curveball in Melbourne as they take on the only International Championships featuring the Moon Series format. Trainers will still be able to include two of the most powerful Legendary Pokémon on their teams, but unlike at the last International Championships, they'll also be permitted to use Z-Moves. Making good use of these moves will be key—Trainers still won't be permitted to use Primal Reversion or Mega Evolution, so a good Z-Move can easily make or break a game. A variety of Legendary Pokémon have starred on teams so far in the Moon Series, with Groudon, Kyogre, Lunala, Xerneas, and Yveltal spending the most time in the spotlight.
What to Watch: Pokkén Tournament DX
Pokkén Tournament DX stream: Twitch.tv/PokkenTournament
Commentators: Michael "H2" Graf, Evan "WonderChef" Hashimoto, Michael "Midori" Tjong
Friday, February 15: 2:30 p.m. – 12:30 a.m. PST (approx.)
Saturday, February 16 (Finals): 2:30 p.m. – 10 p.m. PST (approx.)
The Pokkén Tournament DX season will be kicking off in Melbourne, and it, too, has a big change for competitors to adapt to. Matches this year will pit competitors head-to-head in the Team Battle format, where each player chooses their own team of three Battle Pokémon. The first player to knock out all three of their opponent's Battle Pokémon will win the game. Tune in to find out which competitors and Battle Pokémon will reign supreme in this exciting new format.
Source:
https://www.pokemon.com/us/play-pokemon/internationals/2019/oceania/streaming/

Article edited on 2019-02-07 10:07:42 by Sunain
Feb 06
The United States Pokémon Center online store has partnered with Funko to release a line of Pikachu figures called
A Day with Pikachu
that will be released through 2019 and into 2020.
Celebrate a Year of Pikachu with Funko
Pokémon Center and Funko team up to bring fans 12 new figures in the A Day with Pikachu collection.
Pokémon fans have a lot to get excited about in the coming months thanks to a special collaboration between Pokémon Center and the collectible-creating experts at Funko. February 13, 2019, will bring the launch of A Day with Pikachu, a new line of figures available at PokemonCenter.com. Then, each month for an entire year, a new themed figure will debut on the site. Each of the 12 figures celebrates the changing of the months and seasons with a unique scene featuring Pikachu. Look for the following figures throughout this year and into 2020:
A Day with Pikachu: One Lucky Day
A Day with Pikachu: Rainy Day Pokémon
A Day with Pikachu: Blooming Curiosity
A Day with Pikachu: Sweet Days Are Here
A Day with Pikachu: Sparking Up a Celebration
A Day with Pikachu: Splashing Away Summer
A Day with Pikachu: Charged Up for Game Day
A Day with Pikachu: Surprises to Fall For
A Day with Pikachu: Completely Thank-Full
A Day with Pikachu: A Cool New Friend
A Day with Pikachu: Ringing In the Fun
A Day with Pikachu: Surprising Weather Ahead
Source:
https://www.pokemon.com/us/pokemon-news/celebrate-a-year-of-pikachu-with-funko/