Welcome to PocketMonsters.net
PocketMonsters.net
is a fansite dedicated to all things Pokémon (ポケモン) and Pocket Monsters (ポケットモンスター). We are the premier site for news and information about all aspects of the franchise from around the world. We cover the
Anime
,
indexing the music
, the
Trading Card Game
, the
Games
, the
variety shows
, have a
large imageboard
,
forum
and much more.
Follow us on Twitter
and
Subscribe to our RSS Feed
for the latest updates!
Upcoming Episodes
New titles are revealed in various publications such as: TV guides, childrens' magazines, anime magazines, promotional posters and videos, official websites and official television programs. Titles and their translations are added to our
episode guide
and the chart below when the titles are revealed.
Date
Title(s)
Jul 12 2020
PM2019 28: めそめそメッソン


Messon Sobs For What Reason?

Jul 12 2020
POKENCHI 245: マスターボール級のしょこたん、ヒャダイン、りんかちゃんに実力のある3人が挑戦するHIGH2.5を開催!


We Hold "HIGH 2.5", Where a Skilled Trio Challenges Master Ball Class Tier Players Shokotan, Hyadain and Rinka-chan!

Jul 19 2020
PM2019 29: パチパチやきもち!ワンパチのきもち


One Crackling Fit of Jealousy: Wanpachi's Fantasy

Jul 26 2020
PM2019 30: いやいやピカチュウ、やれやれバリヤード


The Reluctant Pikachu and the Exasperated Barrierd

Aug 02 2020
PM2019 31: ヒンバスのきれいなウロコ


Hinbass and the Pretty Scale

Aug 09 2020
PM2019 32: セレビィ 時を超えた約束


Celebi: A Timeless Promise

Aug 08 3000
Movie 23: ココ


Coco
Apr 05
The official Detective Pikachu movie website has updated. Translations follow:
Add the hash tags "#DetectivePikachu (#名探偵ピカチュウ)" and "#ElectricShockChu (#感電チュウ)" to photos taken at the event sites on Twitter or Instagram! If you show the SNS post to a staff member at the venue, you will receive a commemorative movie sticker!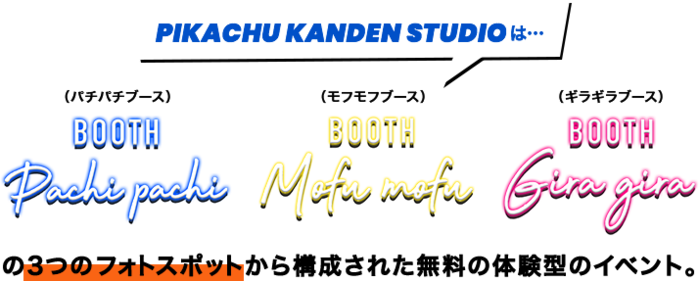 At the PACHI PACHI BOOTH, you can take pictures that makes it look like you're being electrocuted by Pikachu! But that's not all! You'll also be able to see what it's like to be in the world of the Detective Pikachu movie!
Pikachu Kanden Studio:
There are three different photo booths: the Pachi Pachi Booth, the Mofu mofu Booth and the Gira gira Booth.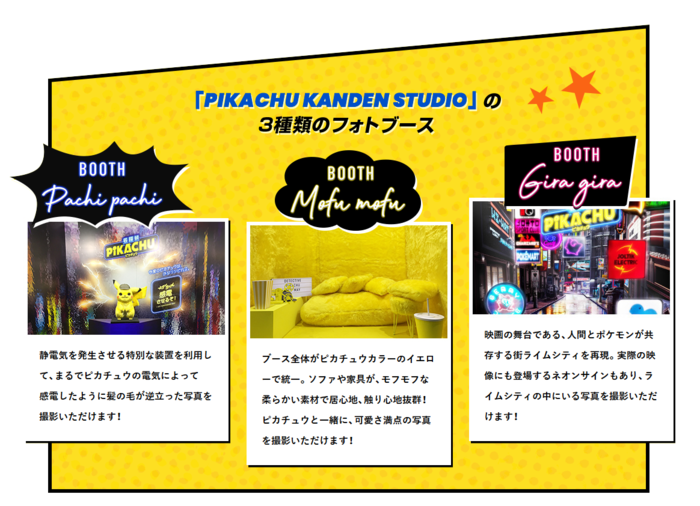 Pachi Pachi Booth:
By using a special device to generate static electricity, like Pikachu's electricity, you can take a photo with your hair standing up as if you got an electric shock!
Mofu mofu Booth:
The whole booth is the same yellow colour as Pikachu. The sofa and other furniture is made of soft, comfortable fluffy materials that feel excellent to the touch! You can take a cute photo with Pikachu!
Gira gira Booth:
A reproduction of Ryme City, where people and Pokémon coexist and is the setting for the movie. There are Neon signs just like the ones that appear in the movie so you can take pictures like you are at Ryme City!
Locations / Dates:
City
Venue
Dates
Times
Sapporo (札幌)
Chikaho Kita 3 Square
April 6th and 7th, 2019
6th: 12:00~19:00
7th: 11:00~18:00
Nagoya (名古屋)
Sunshine Sakae Grand Canyon Square
April 13th and 14th, 2019
11:00~18:00
Fukuoka (福岡)
Solaria Plaza Lion Square
April 20th and 21st, 2019
11:00~18:00
Osaka (大阪)
JR Osaka Station South Gate Building
April 27th and 28th, 2019
11:00~18:00
Tokyo (東京)
Roppongi Hills O-Yane Plaza
May 3rd, 4th and 5th, 2019
11:00~18:00
Pachi Pachi Booth Warning:
● Those under 10 years old cannot participate.
● Those elementary school children (ages 10 to 12) who wish to experience the booth need written consent from their parents.
● Tickets will be distributed at 11:00, 13:00 and 15:00. There is a limit to the number of ticket being distributed, so please be aware that it may not be possible to experience the exhibition on the day. The Sapporo venue 1st day will be 12:00, 14:00 and 16:00.
● Experts will supervise, manage, carry out the use of the booth with a safety range, but please refrain from using the booth if you are in poor physical condition, a pregnant women, have allergies or have a pacemaker.
● Please do not wear wristwatches, metal objects, smartphones.
● The effects of static electricity may be difficult to obtain due clothing and hair products.
● Please be aware that the images and photos taken will be used for various media (TV, radio, newspaper, magazines, internet, brochures, etc.)
Source:
https://meitantei-pikachu.jp/kanden/

Article edited on 2019-04-07 11:56:24 by Sunain
Apr 05
The official Japanese Pokémon website has announced that a new line of collectables called the
Mini Figure Collection Good Night! Pikachu ★ Night Parade (ミニフィギュアコレクション おやすみなさい!ピカチュウ★ナイトパレード)
and it will be sold at the Pokémon Centers in Japan and at the Pokémon Center Online. There are 10 different mini figures to collect and they will be available to purchase starting April 20th, 2019 for 463 yen each.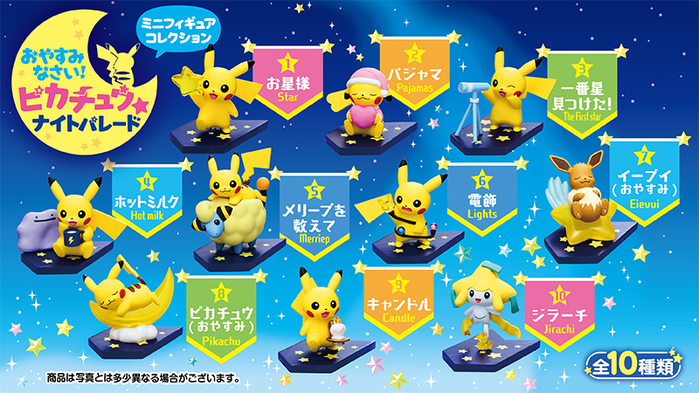 Mini Figure Collection Good Night! Pikachu ★ Night Parade:
1. Star
2. Pajamas
3. The First Star
4. Hot Milk
5. Merriep
6. Lights
7. Eievui
8. Pikachu
9. Candle
10. Jirachi
Source:
https://www.pokemon.co.jp/info/2019/04/190405_p02.html

Article edited on 2019-04-10 07:21:16 by Sunain
Apr 05
The official Pokémon website has announced that there are 2 new
Pokémon Stand vending machines
at the Haneda Airport bringing the current total of machines operating in Japan as of April 5th, 2019 to 7. The Pokémon Stand is a vending machine where you can purchase official Pokémon Center original products.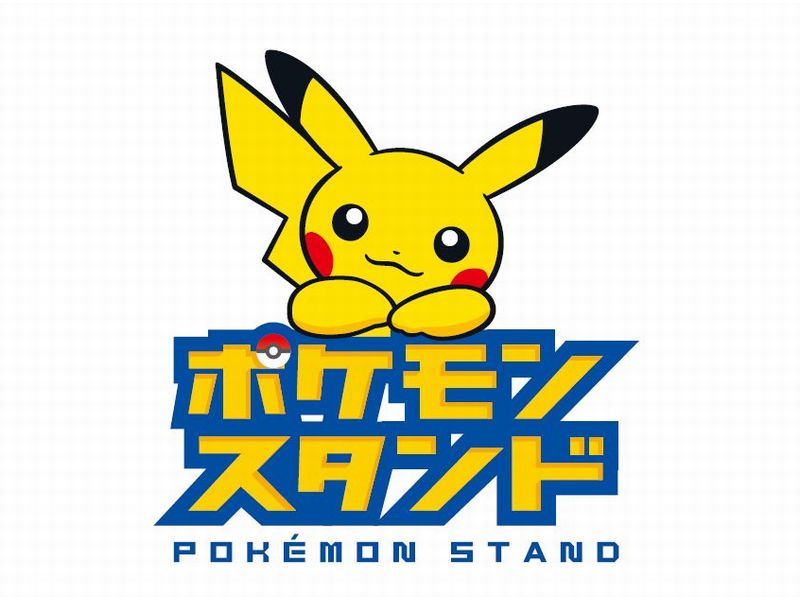 Pokémon Stand Locations:
■ Haneda Airport International Passenger Terminal 5F Cool Zone
■ Aqua City Odaiba 3rd floor
■ Ebina SA (up) 2nd floor
■ Ashigara SA (down) 1st floor
■ Kansai International Airport Terminal 1 Building 2F
■ Haneda Airport International Passenger Terminal 3rd floor (near exit area gate 107)
New!
■ Haneda Airport Domestic Flight 1st Passenger Terminal 2F (Departure Lobby North Wing Kids Corner Back)
New!
Source:
https://voice.pokemon.co.jp/stv/store/2019/04/post-9967.html

Article edited on 2019-04-05 06:50:34 by Sunain
Apr 05
Niantic has announced that on Wednesday, April 10th, 2019 from 12:00 p.m. to 1:00 p.m, players of Pokémon GO will notice that there is an increased number of five-star raids featuring Origin Forme Giratina.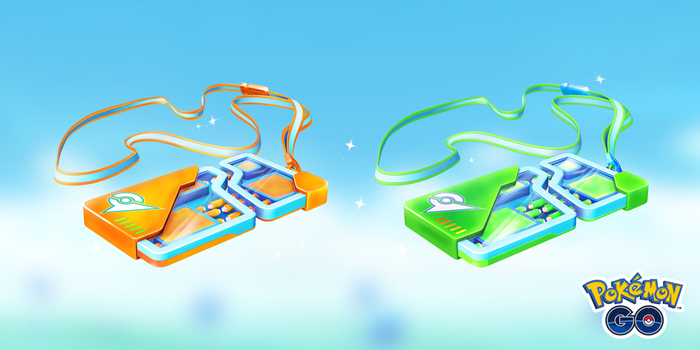 Legendary Lunch Hour experiment: Origin Forme Giratina
Trainers, We had our first Legendary Lunch Hour together on March 13, and we thank you for your participation and feedback. More research is needed, and we need your help! On Wednesday, April 10, from 12:00 p.m. to 1:00 p.m. in your local time zone, there will be an increased number of five-star raids featuring Origin Forme Giratina to test your battle skills alongside your friends, coworkers, and classmates.
Date + Time
Apr. 10, 2019, from 12:00 p.m. to 1:00 p.m. in your local time zone
Features
There will be an increased number of five-star raids featuring Origin Forme Giratina during the event hour.
Thank you for your feedback as we create more ways for you to enjoy Pokémon GO—because of your input, we're able to create new events like this one for your enjoyment. We are continuing to test this event to make it even better. We understand that not every Trainer can participate in every event, but these tests are the first step in creating more events focused on different play styles. As always, Trainers, be mindful of your surroundings and others around you while playing Pokémon GO. Stay tuned for more updates!
Source:
https://pokemongolive.com/en/post/letsgetlunchagain2019/

Article edited on 2019-04-05 06:43:09 by Sunain
Apr 04
Niantic has announced preliminary details about the upcoming Pokémon GO Fest, Safari Zones and Community Days which will be taking place in the next few months of 2019.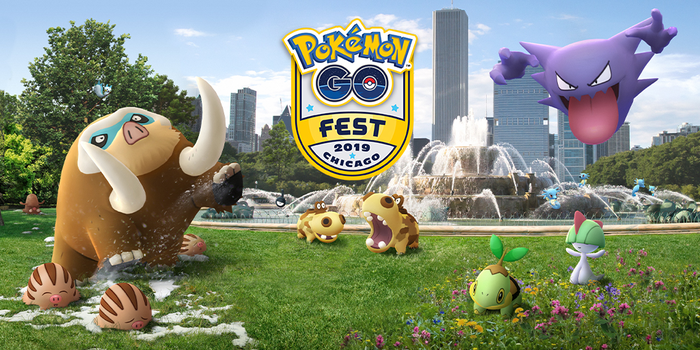 You'll Need a Bigger Bottle of Sunscreen for Our Pokémon GO Summer Events 2019!
Trainers, In 2018, we had an incredible year of live events for Pokémon GO, with our return to Chicago for Pokémon GO Fest as well as 4 Safari Zones, 12 Community Days, and tons of fun events for Trainers in between. This year, you can look forward to even more events in more locations!
We kicked off 2019 with South America's first-ever Safari Zone event in Porto Alegre, Brazil, and we'll have another Safari Zone in Sentosa, Singapore, in just a few weeks. Next, we're excited to reveal that Pokémon GO Fest is coming to three cities around the world!
June 13–16: Pokémon GO Fest Chicago
July 4–7: Pokémon GO Fest Dortmund
2019 Summer: Pokémon GO Fest Asia (To be announced)
Stay tuned in the upcoming weeks for details on how to secure tickets to this summer's biggest Pokémon GO events. A number of Safari Zone events are coming up in the second half of 2019, so keep your eyes peeled for more!
If you can't make it in person to any of our summer events, don't worry! There will be plenty of ways to participate in Pokémon GO Fest no matter where you are around the world. Stay tuned for more information on this soon!
Finally, for those interested in the upcoming worldwide Community Day events, mark your calendars for the following dates:
May 19
June 8
July 21
August 3
We can't wait to see you at one of the many Pokémon GO events of 2019 and beyond!
Source:
https://pokemongolive.com/post/pokemongosummer2019

Article edited on 2019-04-04 01:33:55 by Sunain
Apr 04
From April 16th, 2019 until May 27th, 2019, a city square recreation of Ryme City will be available for people to visit and take pictures at
New Town Plaza
in Sha Tin, Hong Kong. Locations such as the Hi-Hat Cafe and Machamp's Muscle Gym will be available to take pictures at with a 1:1 scale version of Detective Pikachu.
High resolution renders of the set recreation have been added to an Imageboard thread
.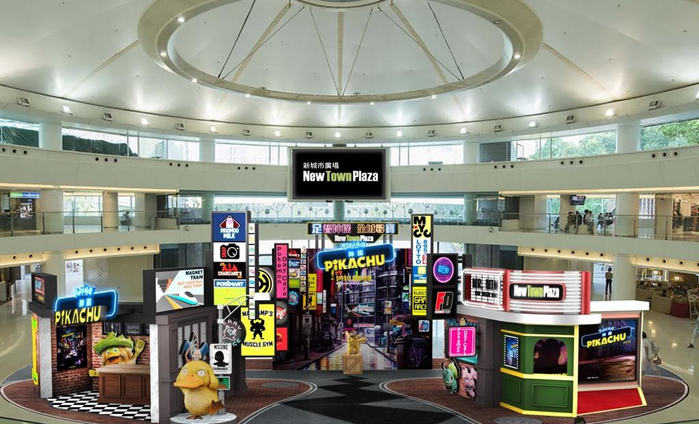 Source:
https://hk.ulifestyle.com.hk

Article edited on 2019-04-04 06:01:18 by Sunain