Welcome to PocketMonsters.net
PocketMonsters.net
is a fansite dedicated to all things Pokémon (ポケモン) and Pocket Monsters (ポケットモンスター). We are the premier site for news and information about all aspects of the franchise from around the world. We cover the
Anime
,
indexing the music
, the
Trading Card Game
, the
Games
, the
variety shows
, have a
large imageboard
,
forum
and much more.
Follow us on Twitter
and
Subscribe to our RSS Feed
for the latest updates!
Upcoming Episodes
New titles are revealed in various publications such as: TV guides, childrens' magazines, anime magazines, promotional posters and videos, official websites and official television programs. Titles and their translations are added to our
episode guide
and the chart below when the titles are revealed.
Date
Title(s)
Jul 12 2020
PM2019 28: めそめそメッソン


Messon Sobs For What Reason?

Jul 19 2020
PM2019 29: パチパチやきもち!ワンパチのきもち


One Crackling Fit of Jealousy: Wanpachi's Fantasy

Jul 26 2020
PM2019 30: いやいやピカチュウ


The Reluctant Pikachu

Aug 08 3000
Movie 23: ココ


Coco
Jun 11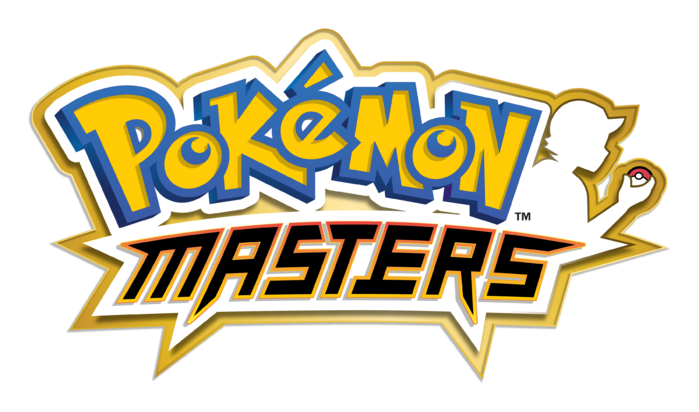 The producer of Pokémon Master Yu Sasaki posted an open letter about the game on the Pokémon Master's official website. The letter addresses the upcoming changes to the game including New content, Updates to make sync pairs more exciting and their approach to improving existing features.
A Message from the Pokémon Masters Team (Vol. 11)
Greetings, Trainers. We're the producers of Pokémon Masters, Yu Sasaki and Tetsuya Iguchi, here with a new message for you. Today, we'll discuss how we're expanding the game's content as we approach our first anniversary and celebrate this exciting milestone with fans.
We'll also tell you about our plans to make sync pairs even more exciting, as well as how we're improving existing features. We would like to thank all of you for sharing feedback on the new features mentioned in our last message, including responses to the survey made available in May.
Discussion Topics
In this message, we'll discuss the following:
New content
Updates to make sync pairs more exciting
Our approach to improving existing features
New Content and Updates to Make Sync Pairs More Exciting
We appreciate the feedback we've received regarding sync pairs, and we plan to improve them in the following ways.
Streamlining Sync Pair Training
We're currently developing new ways to strengthen sync pairs. We plan to release these around the first anniversary of the game, so we hope you are looking forward to it.
Sygna Suits and Seasonal Sync Pairs
One of fans' most frequent requests is to see more new sync pairs as well as existing sync pairs in both sygna suits and special seasonal outfits.
Many sync pairs that haven't debuted yet are on their way, and we're working to ensure that sync pairs in sygna suits and seasonal outfits will appear more frequently than before.
We'll be introducing new season-exclusive sync pairs in our next message, so stay tuned.
Battling Champions


*Game screens are not final.

As previously discussed, we are introducing a new battle feature that will allow players to face off against Elite Four members and Champions. With this feature, we're hoping to re-create the same challenging thrills that Trainers experience when battling in the Pokémon League in Pokémon RPGs.

You can enter these battles with multiple sync pairs, but winning will require strategy that is different from the approach used in other battles. More details will come in a future message.

Egg Events Events based on Pokémon Eggs are coming in July. Each Pokémon you can get from these events will be different, as each one's role and the number of passive skills it has will be random.

There will also be a very rare chance that a Shiny Pokémon will hatch, so we encourage all Trainers to try to find their favorite Pokémon.

In addition to developing these features, we're also working on expanding existing content and preparing new events. There is a new legendary event coming, too, so we hope you're looking forward to it!

Our Approach to Improving Existing Features In May's survey, we collected feedback about our three planned improvements to existing features:



Reduced time spent battling for items
Easier identification of battles that reward items
A change to the number of playable battles per day

Survey responses indicate that many players want to obtain items more efficiently—even if the number of battle attempts is limited.

Based on this feedback, we will be launching a new stamina system on a trial basis to solicit additional player input that will help us create the best possible experience.

Why We Are Revising the Current System With the current system, you can obtain a set number of items based on the time you spend playing, and anytime you are not actively repeating a battle, you may miss out on the opportunity to obtain more items.

With the stamina system, you'll instead receive a much higher number of items in a short time, and the time you save will go toward recharging your stamina.

Ultimately, we hope to reduce the time spent repeating the same battles and provide a more balanced gameplay experience for everyone. To give you an idea of what to expect, here's a detailed explanation of this new system.

Where Stamina Is Applicable Stamina will be consumed each time you battle in the following areas, and consumed stamina will recover over time.



Main Story (single-player only)
Level-Up Area
Cap-Unlock Area
Sync Orb Area
Evolution Material Area
Some events

No new limits will be imposed on the Legendary Arena, the Battle Villa, co-op battles in general (EX Challenge, Battle Villa, or main story), or certain other event battles. You can continue to play those battles as much as you want.

Because this new system will impact game balance, we're launching it on a trial basis, during which we'll be listening to your feedback and making improvements along the way—even reverting back to the current system if needed.

Regardless, we are working hard to ensure the final result is enjoyable for our players, and we look forward to hearing from you.

Reduced Time Spent Battling for Items and Easier Identification of Battles That Reward Items The current Training Area will be renamed the EX Plaza, and battles found in courses and supercourses will be redesigned as part of a brand-new Training Area.

To simplify the process of collecting the items you want, we're making it so you can easily tell which items are obtainable from which areas.



Level-Up Area
Cap-Unlock Area
Sync Orb Area
Evolution Material Area

We'll explain these new areas using the Sync Orb Area as an example.

After completing a battle in the Sync Orb Area, you'll obtain co-op sync orbs based on the battle's difficulty. There will be a maximum of 10 attempts available per day in the Sync Orb Area. Up to 90 items will be obtainable with each attempt, making it possible to acquire up to 900 co-op sync orbs each day.

As this feature is currently in development, certain details may change prior to launch, so stay tuned to future updates.

You may recall that we previously announced there would be a new way to obtain sync orbs for specific sync pairs. However, we decided to only make co-op sync orbs obtainable from the Sync Orb Area to let you choose which sync pairs to power up.

You will still be able to obtain co-op sync orbs from various events and other areas as well.

What to Expect in the Next Message In our next message, which is scheduled for late July, we'll go over our plans for future updates and the anniversary celebration in more detail.

We're always working hard to deliver updates and improvements that make the world of Pokémon Masters as fun as possible. Until next time, thank you for playing Pokémon Masters.

Pokémon Masters Producer: Yu Sasaki
Operations Producer: Tetsuya Iguchi

Source: https://pokemonmasters-game.com/en-US/announcements/Other_2050_4W_1

Article edited on 2020-06-11 08:53:27 by Sunain
Jun 09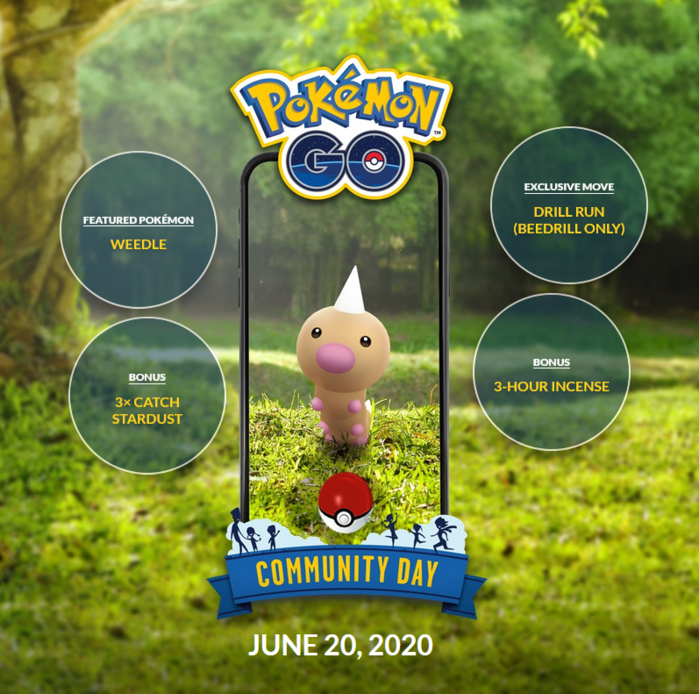 Niantic have announced the details for the June 2020 Pokémon GO Community Day which takes place on June 20th, 2020 at 11:00 a.m. to 5:00 p.m. local time. The featured Pokémon for this day is Weedle. Weedle will appear in the wild more frequently for six hours that day. The 3x Catch Stardust and 3-hour incense bonuses will also be available that day. If you evolve a Kakuna during the event or up to two hours afterwards, you will to get a Beedrill that knows Drill Run.
Source:
https://pokemongolive.com/events/community-day/
The featured Pokémon for June Community Day is Weedle!
Trainers, Thank you for all your efforts campaigning and voting for the Pokémon you want featured for June and July Community Day events. We are pleased to announce that Weedle, the Hairy Bug Pokémon, will be the featured Pokémon in June and that the Gas Pokémon Gastly will be featured in July! Read on for more details about June Community Day, and stay tuned for more info on July Community Day.
Date + Time
Saturday, June 20, 2020, from 11:00 a.m. to 5:00 p.m. local time
Features
Weedle will be appearing more frequently in the wild. If you're lucky, you may encounter a Shiny Weedle.
Evolve Kakuna (the evolved form of Weedle) during the event or up to two hours afterward to get a Beedrill that knows Drill Run.
Take a few snapshots during Community Day for a surprise!
There'll be a special one-time-purchase June Community Day bundle, featuring an Elite Charged TM, 30 Ultra Balls, 3 Star Pieces, and 3 Incense.
Bonuses
3× Catch Stardust
Incense activated during the event will last for three hours.
Buddy Pokémon with a Buddy Level of Great Buddy or higher will bring you helpful items, such as Poké Balls, throughout the event.
There will not be a livestream during June Community Day. We'd like to thank all of the Trainers who tuned in to our first-ever Community Day livestream. We made a ton of memories, had a lot of fun, and caught a lot of Seedot—and we hope you did, too! With all of that said...who's ready for Weedle Community Day? Let's GO, Hairy Bug Pokémon fans!
Source:
https://pokemongolive.com/en/post/communityday-jun2020/

Article edited on 2020-06-09 04:43:52 by Sunain
Jun 08
Niantic has announced that they are expanding Niantic Wayfarer Access and In-Game Rewards for Pokémon GO and Ingress players. Pokémon GO Trainers Level 38 or higher can use Niantic Wayfarer.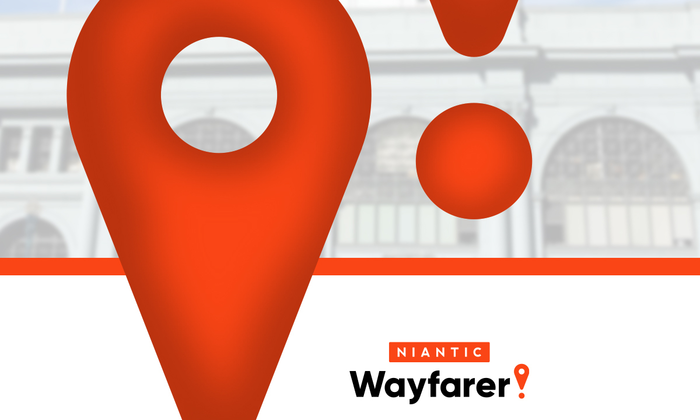 Expanding Niantic Wayfarer Access and In-Game Rewards
Niantic Wayfarer empowers eligible Pokémon GO and Ingress players to review and ultimately decide on which interesting points-of-interest get added to our platform. Since the global launch in November 2019, the Wayfarer community has helped add nearly 1.9 million (and counting!) Wayspots across the globe. We're incredibly motivated by the community's dedication and we're excited to open up the opportunity to more players to explore the real world through Wayfarer.
The ability to review Wayspots in Wayfarer is limited to those who meet strict eligibility requirements. This includes a level requirement in Pokémon GO or Ingress, and passing a tutorial quiz. This has been an important strategy to carefully pace the influx of Wayspots across our platform while maintaining quality reviews.
Based on the success and quality of the reviews those Wayfinders have been submitting, we are pleased to announce we will be lowering the level requirements for reviewing even further, allowing Pokémon GO Trainers Level 38 and Ingress Agents level 10 to join! PokéStop and Portal nomination levels will remain the same.
We're also adding and updating in-game rewards! In Ingress, we're temporarily doubling the credit value for Wayfarer Agreements towards the Recon medal. Starting today in Pokémon GO, we'll be launching a new Wayfarer Medal for eligible Wayfarers. Wayfarer will credit eligible Pokémon GO players for the number of Agreements earned while their Wayfinder profile rating was in good standing (green). And yes, Agreement points will be rewarded retroactively for all the hard work players have been putting in!
We're excited to welcome all new Wayfinders and look forward to continuing this Wayfinding journey with you!
YouTube Clip - Reviewing in Niantic Wayfarer
Source:
https://nianticlabs.com/en/blog/wayfarer-expansion/

Article edited on 2020-06-08 04:52:09 by Sunain
Jun 08
DeNA has announced that a new Medals feature has been added to Pokémon Masters as of version 1.10.5. You can obtain Medals by meeting set conditions when completing some battles or missions.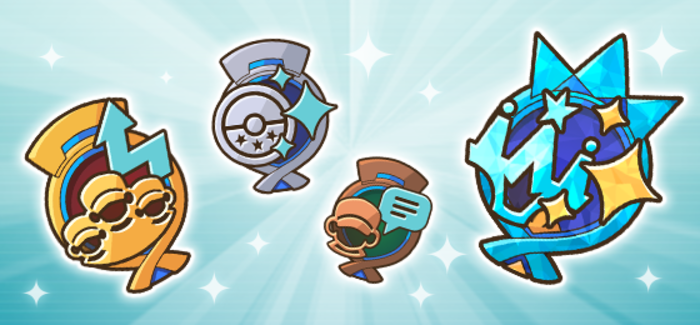 New Medals Feature Added!
A new Medals feature has been added! Note: Changes will be reflected after updating to Ver. 1.10.5 or higher. The exact time the update becomes available may differ for each player. Note: Please try again later if the update is not available.
Medals Details
You can obtain Medals by meeting set conditions when completing some battles or missions.
You can check out the Medals section of the Poryphone menu for information about the Medals you have already earned, as well as how to obtain other Medals.
You can select up to three Medals as your favorites, which will be visible to your friends via Friend List.
If you get your hands on a rare one, go ahead and set it as a favorite and show it off to your friends!
Source:
https://pokemonmasters-game.com/en-US/announcements/Update_2055_1W_2

Article edited on 2020-06-08 11:51:48 by Sunain
Jun 06
Starting on Monday, June 1st, 2020, specially marked boxes of
Adult size Gari-kun Golden Pineapple (大人なガリガリ君 ゴールデンパイン)
popsicles sold in Japan will have a special promotion with the
2020 Pokémon The Movie Coco
where marked popsicle sticks have a chance to win a Gari-kun Pokémon TCG Card.
Made with 33% golden pineapple juice, you can enjoy the authentic taste of pineapple juice. By making the ice finer than the conventional Garigari-kun, it has a crispy texture like frozen pineapple. The suggested retail price of a box of 6 popsicles is 350 yen (excluding tax).
Although the release of the movie has been postponed, Gari-kun is looking forward to the annual Pokémon movie and believes we are all waiting for it too!
Source:
https://www.akagi.com/news/2020/200521.html
Zarude Promo Card Revealed
Details of the collaboration card were announced on Friday, June 12th, 2020 on the
official Akagi Twitter
.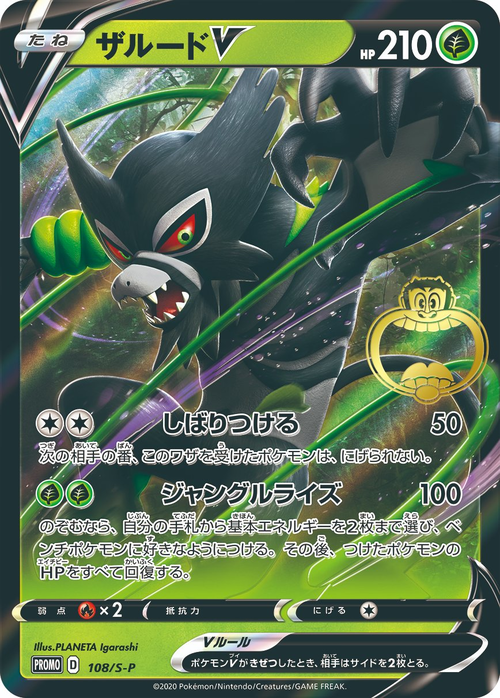 Source:
https://twitter.com/akagi_cp/status/1271322676544458753

Article edited on 2020-06-20 08:23:49 by Sunain
Jun 05
Niantic has announced that starting on Monday, June 8th, 2020, at 1:00 p.m. local time, certain Pokémon's Alolan and Galarian forms will hatch from 7 km Eggs.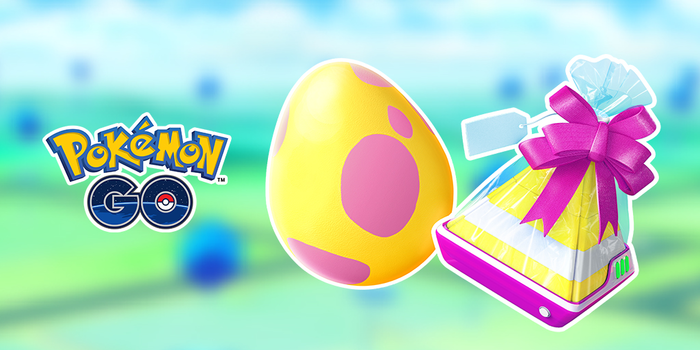 Certain Pokémon's Alolan and Galarian forms will soon hatch from 7 km Eggs
Trainers, It appears something strange will be happening to the Eggs you can receive from Gifts—certain Pokémon's Alolan and Galarian forms will be hatching from all 7 km Eggs! We aren't sure how long this phenomenon will last, but we can assure you that Professor Willow is on the case.
When the Throwback Challenge event ends on Monday, June 8, 2020, at 1:00 p.m. local time, the following will be the only Pokémon hatching from 7 km Eggs until further notice.
Source:
https://pokemongolive.com/en/post/7kmeggs-alolan-galarian-forms/

Article edited on 2020-06-05 05:50:40 by Sunain