2018-06-27 Pushing the Fiery Envelope!
2018-02-22 燃え上れニャビー!打倒ガオガエン!!
2018-02-22 Moeagare Nyabby! Datō Gaogaen!!
2018-02-22 Burn with Passion, Nyabby! Down with Gaogaen!!
2018-07-21 Feuer und Flamme!
2018-09-07 Un rival flamboyant !
¡Echando fuego a más no poder!
En Brinnande Beslutsamhet!
2018-07-28 Bruciare le tappe!
¡Traspasando los ardientes límites!
Tulikuumaa päättäväisyyttä!
2018-08-05 Alles op alles zetten!
Chegando ao limite!
Flammende besluttsomhet!
Brændende målbevidsthed!
2018-05-22 불타올라라, 냐오불!! 타도 어흥염!!
Раскрой свой огонь!
Under The Alolan Moon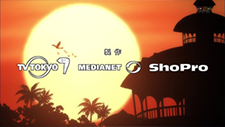 Future Connection

Brat Boy, Brat Girl