2018-12-15 Filling the Light with Darkness!
2018-08-23 アローラの危機!かがやきを喰らう闇!!
2018-08-23 Alola no kiki! Kagayaki wo kurau yami!!
2018-08-23 Crisis in Alola! The Darkness that Eats Radiance!!
Dunkel ins Licht bringen!
Quand les ténèbres envahissent la lumière !
¡Tapando la luz con oscuridad!
Ett Ljus i Mörkret!
Il buio oltre la luce!
¡Llenar la luz de oscuridad!
Valo täyttyy pimeydestä!
2019-02-10 Het licht vullen met duisternis!
Enchendo a luz com escuridão!
Å fylle lyset med mørke!
Et lys i mørket!
2018-11-20 알로라의 위기, 빛을 삼키는 어둠!!
Из света рождается тьма!
Under The Alolan Moon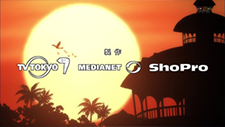 Future Connection

Brat Boy, Brat Girl