Pokémon The Series - Sun and Moon - Ultra Adventures - Collection 2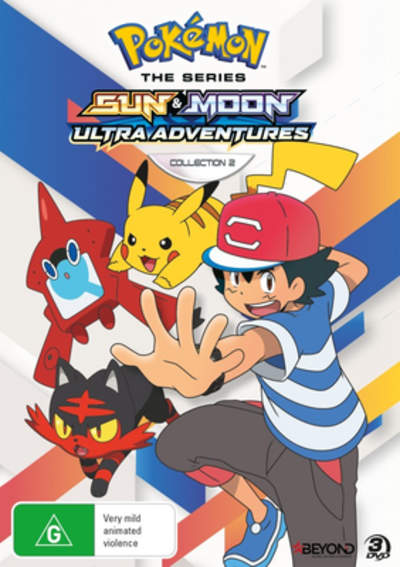 Details
Audio Tracks:
English
Publisher:
Beyond Home Entertainment
Catalog #:
BHE8094
Release Date:
2019-02-06
Aspect Ratio:
16:9
Region Code:
Video Format:
PAL
Storage Medium:
DVD9
Closed Captions?:
No
Rental Only?:
No
Price:
Description
Ash and his friends at the Pokémon School are settling into their new roles as Ultra Guardians, seeking out the strange life-forms known as Ultra Beasts and sending them back to their own worlds!
On Ula'ula Island, Ash takes on his next grand trial and faces off against a powered-up Team Rocket. Lana makes a new friend, Sophocles takes a trip down memory lane, and Lillie keeps her cool in a scary situation. Finally, our heroes are in charge after Professor Kukui and the other adults develop a mysterious condition that leaves them all exhausted! Could the strange creature known as The Blinding One be responsible?
Images