2019-01-08 Securing the Future!
2018-09-13 未来へつなげ!かがやきさまの伝説!!
2018-09-13 Mirai e tsunage! Kagayaki-sama no densetsu!!
2018-09-13 Connect to the Future! The Legend of the Radiant One!!
Die Zukunft beginnt jetzt!
Pour protéger l'avenir !
¡Asegurando el futuro!
Att Slåss för Framtiden!
Assicurarsi un futuro!
¡Asegurando el Futuro!
Tulevaisuutta turvaamassa!
2019-03-03 De toekomst veiligstellen!
Protegendo o futuro!
Å sikre fremtiden!
En sikring af fremtiden!
2018-11-27 미래로 이어지게 하라! 빛나는 그분의 전설!!
Будущее в опасности!
Under The Alolan Moon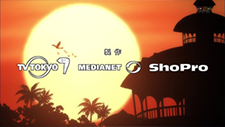 Future Connection

Brat Boy, Brat Girl