2019-01-08 The Prism Between Light and Darkness!
2018-09-06 光と闇のプリズム、その名はネクロズマ!
2018-09-06 Hikari to yami no prism, sono na wa Necrozma!
2018-09-06 A Prism of Light and Darkness: Its name is Necrozma!
Das Prisma zwischen Licht und Dunkelheit!
Le prisme entre la lumière et les ténèbres !
¡El prisma entre luz y oscuridad!
Mellan Ljus och Mörker!
Un prisma tra luce e buio!
¡El Prisma Entre la Luz y la Oscuridad!
Prisma valon ja pimeyden välillä!
2019-02-24 Het prisma tussen licht en donker!
O prisma entre luz e escuridão!
Prismet mellom lys og mørke!
Prismen mellem lys og mørke!
2018-11-27 빛과 어둠의 프리즘, 그 이름은 네크로즈마!!
Призма меж тьмой и светом!
Under The Alolan Moon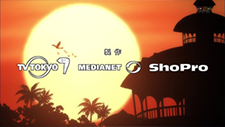 Future Connection

Brat Boy, Brat Girl