»
Episode Guide
» Viewing Episode: リーリエとシルヴァディ、よみがえる記憶!/Lilie and Silvady: Memories Reborn!
01 Nov 2017 11:17 AM

Admin Staff


Joined: 12 Jul 2007
Forum Posts: 1030


Now that she's once again unable to touch Pokémon, Lilie visits various places she connects with memories shared with her family in an attempt to recall her lost memories. Just what happened in her past?!

Summary:
Now that she's become unable to touch Pokémon, Lilie decides to try remembering just what happened to her in the past. She uses Starcloud's Teleport to go to various places she connects with memories shared with her family, eventually arriving in the Aether Paradise basement. Meanwhile, Sauboh, who's going to get the failures he's been hiding exposed if Lilie remembers certain past incidents, plots to abduct her and erase her memories again...

Voice Cast:
Rica Matsumoto: Satoshi
Ikue Ohtani: Pikachu
Daisuke Namikawa: Rotom
Kei Shindo: Lilie
Kaito Ishikawa: Kaki
Reina Ueda: Mao
Hitomi Kikuchi: Suiren
Fumiko Takekuma: Māmane
Keiichi Nakagawa: Professor Kukui
Megumi Hayashibara: Musashi
Shinichiro Miki: Kojiro
Inuko Inuyama: Nyarth
Yuji Ueda: Sonansu
Mika Kanai: Togedemaru
Rikako Aikawa: Blacky
Chinami Nishimura: Nyabby
Sunshine Ikezaki: Sleeper
Nobuhiko Okamoto: Gladio
Mitsuaki Madono: Sauboh
Sayaka Kinoshita: Lusamine
Sachi Kokuryu: Burnet
Toru Sakurai
19 Mar 2018 04:21 PM

Admin Staff


Joined: 18 Jun 2007
Forum Posts: 1714


For the 1000th episode of the Pocket Monsters series, I thought they did a good job. It was one of the better Sun and Moon episodes with a well thought out story for Lilie that had been building throughout the series to that point. The music was really on point in this episode especially the choices they made as they really fit the mood of the show, elevating a good episode into a great episode.

This post was last edited 19 Mar 2018 04:23 PM by Sunain

Administrator of PocketMonsters.net
Picture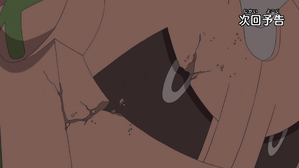 You must be signed in to rate episodes.
Average Rating:
9.00
VHS/DVD/Blu-ray Availability
Titles
| | | |
| --- | --- | --- |
| | Missie: herbeleving van een herinnering! | 2018-04-29 |
| | Mission: Total Recall! | 2018-03-01 |
| | Mission Souvenir ! | 2018-05-08 |
| | Mission: Totale Erinnerung! | 2018-04-14 |
| | Missione ricordo! | 2018-05-19 |
| | リーリエとシルヴァディ、よみがえる記憶! | 2017-11-09 |
| | Lilie to Silvady, yomigaeru kioku! | 2017-11-09 |
| | Lilie and Silvady: Memories Reborn! | 2017-11-09 |
| | 릴리에와 실버디, 되살아나는 기억!! | 2018-04-03 |
| | Minnen från förr! | |
Credits
| | | | |
| --- | --- | --- | --- |
| | Animation Director | 大西雅也 (Masaya Onishi) | |
| | Episode Director | 中田誠 (Makoto Nakata) | |
| | Screenplay | 松井亜弥 (Aya Matsui) | |
| | Storyboard | 尼野浩正 (Hiromasa Amano) | |
©2002-2020 PocketMonsters.net
Version 5.1779
Rendered in: 0.01753s Queries: 9
Pokémon, all assorted characters, images and audio are ©GAME FREAK, Nintendo, Creatures, TV Tokyo, ShoPro and The Pokémon Company.
All images, text and audio are used in an editorial context. No site content, information, translations, news, images or otherwise may be reposted to any website without expression permission from the staff.
Current logos by: Juno