»
Episode Guide
»Viewing Episode: 決戦!VSレジアイス!!/Decisive Battle! VS Regice!!
Eyecatch
Pre-episode Message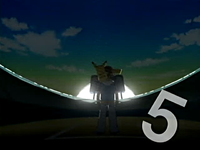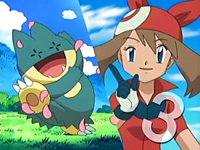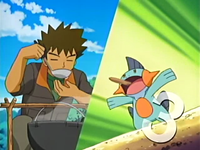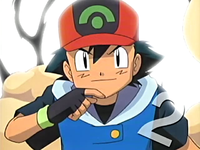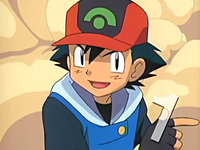 Eyecatch
Regice Eyecatch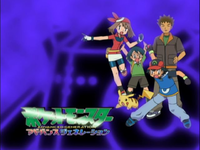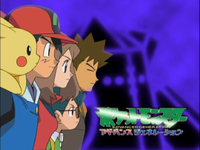 Special First-Airing Segment
Diamond and Pearl Full-Force Scoop
In this installment of the "Diamond & Pearl Full-Force Scoop", the (unofficial) Diamond & Pearl Campaign Boys, Robert, introduce some new Pokémon that live in the Sinnoh Region.

First off, the bring notice to the starter trio - Naetle, Hikozaru and Pochama. Next, they show how the game will also feature the new Pokémon who could be seen starring in the movie world, led on by Lucario, but also including Buoysel, Manyula, Gonbe, Usohachi and others.

Of course, the game will also feature Pokémon that haven't been seen before, including Pachirisu, Dorapion, as well as Roserade, Roselia's evoluton, which particularly captures Baba's interest.

A lot of new moves will be introduced too, including some called "Leaf Storm" and "Giga Impact".

Baba again mentions the games will be release September 28th, and Akiyama suggest you finish your summer vacation homework in the meantime, and Yamamoto tells him you should've done that already anyway.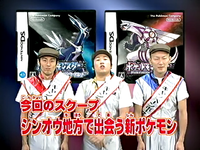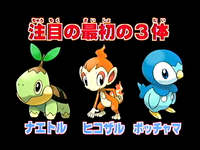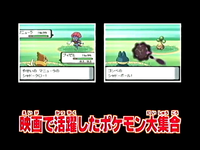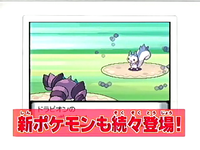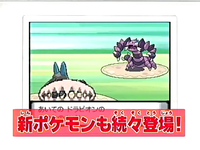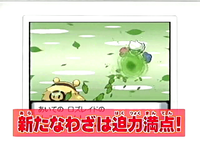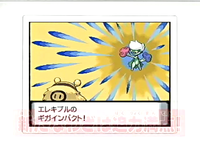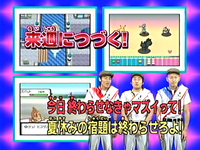 Picture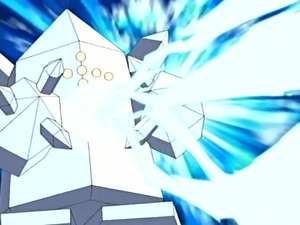 You must be signed in to rate episodes.
Average Rating:
8.20
VHS/DVD/Blu-ray Availability
Titles
| | | |
| --- | --- | --- |
| | 決戰!對抗雷吉艾斯!! | |
| | Final Frontier – kampen går løs! | 2009-03-14 |
| | Grenzen Verleggen! | |
| | Pace - The Final Frontier | 2007-02-17 |
| | Viimeinen ottelu | |
| | Dernière ligne droite | |
| | Alles auf eine Karte! | |
| | Un incontro decisivo | |
| | 決戦!VSレジアイス!! | 2006-08-31 |
| | Decisive Battle! VS Regice!! | 2006-08-31 |
| | Final Frontier – kampen er igang! | 2009-06-22 |
| | O Último Passo! | |
| | Passo - A Fronteira Final! | 2008-01-19 |
| | Последний рубеж | |
| | ¡El final del Frente! | |
| | La frontera final | |
| | Det avgörande slaget! | 2009-05-23 |
Credits
| | | | |
| --- | --- | --- | --- |
| | Animation Director | 船津弘美 (HiromiFunatsu) | |
| | Episode Director | 秦義人 (YoshitoHata) | |
| | Screenplay | 米村正二 (ShōjiYonemura) | |
| | Storyboard | 入好さと (SatoruIriyoshi) | |
©2002-2020 PocketMonsters.net
Version 5.1779
Rendered in:0.01663s Queries:7
Pokémon, all assorted characters, images and audio are ©GAME FREAK, Nintendo, Creatures, TV Tokyo, ShoPro and The Pokémon Company.
All images, text and audio are used in an editorial context. No site content, information, translations, news, images or otherwise may be reposted to any website without expression permission from the staff.
Current logos by: Juno