Yuichi Nakamura is a Japanese voice actor, narrator and YouTuber. He is affiliated with the agency INTENTION as 2020. His stage name is You-Kyan (ゆうきゃん). He is famous as the Japanese dubbed voice of Chris Evans as Captain America in the Marvel Cinematic Universe movies.
In October 2019, the voice actors for the new Pocket Monsters series were
announced on Twitter
, and he provided comments about the character Professor Sakuragi: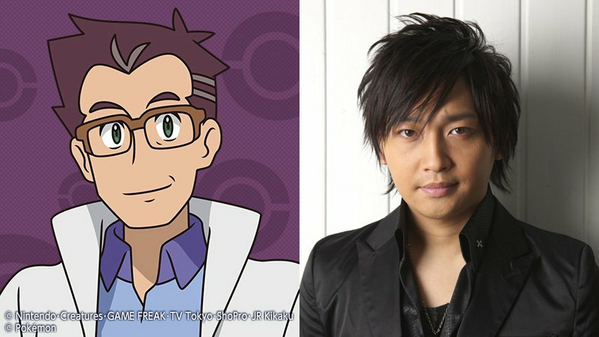 "I once played a major character named "N", so I can't believe I once again get to step into the world of "Pocket Monsters". I hope we'll manage to bring you a new series you'll be able to enjoy every episode of."